Website and investment product features
What is Peerberry? How does it work?
Peerberry is a multi-lender P2P investment site based in Riga, Latvia. It launched in 2017 and has since grown quickly. Originally Peerberry was owned by the Aventus Group and only offered its own loans on the site. Since then the business has been acquired by a new group of shareholders, and new lenders have been added to the site. We recently published an interview with their new CEO Arūnas Lekavičius.
The Peerberry investment site is very simple to use. It has functionality that allows investors to either select individual loans on the primary market, or use an auto-invest tool. At the moment there is no secondary market. However, we don't think that is an issue because most loans are only 1 month in maturity currently.
The auto-invest function has all the usual options found on other sites. This includes country, loan term, interest rate, and loan originator. Peerberry provides investors a weekly email that provides simple information about interest earned, principal received from investors, investments made, and cash held on their behalf. The site has good reporting functionality, allowing investors to see all activity on their account within a chosen time period, and it can generate tax statements. 
Interest rates are typically around 11-12%. The majority of loans are short-term loans with buyback guarantees. However recently Peerberry has added some car loans, and also developer loans from a new lender called Lithome.
Most loans offered on Peerberry currently come from two lending groups – Aventus Group and GoFingo. The details of which lenders are part of which group is provided by Peerberry.
As most loans on Peerberry come with buyback guarantees, understanding the financial position of each lender is important. This is an area we feel Peerberry needs to significantly improve, as very little information is provided currently. 
However following our own research and receipt of information from Peerberry, we have been able to establish that Aventus Group was profitable in 2018 in their key markets of Poland, Czech Republic and Ukraine. We would suggest allocating investments most heavily towards Aventus Group lenders operating in these countries. For now, we would avoid Aventus Group loans in Kazakhstan, Russia and other countries until better information becomes available about these businesses. There also needs to be better information about how the 'Group Guarantees' referenced by Peerberry work.
The other lending group is called GoFingo. It is a much smaller lending group and also has a mix of new and established lending operations. We understand that their businesses in Czech Republic and Ukraine were profitable in 2018, while the remainder are very small/new with no real track record.
Overall we feel that the interest rates offered are reasonable, as long as investors stick to loans offered from Poland, Czech Republic and Ukraine. Lending performance in these countries seems to be satisfactory, with only small percentages of loans being repurchased under buyback guarantees. 
We think that Peerberry is a good option for European P2P investors who are looking to diversify their investments across more than 1 platform. We think there are better options though, such as Mintos or EstateGuru, to be an investor's first P2P site. Why? Because Peerberry offers loans mainly from only 2 lending groups, one of which is small.
However, we do think it has a role for European investors looking to spread their investments across multiple P2P investment sites (which we would recommend). Peerberry operates an extremely simple and effective site. We have been monitoring it since it launched in 2017 and have been pretty impressed with our experience of it to date. Their website works well, is easy to use and has a great design. Customer service is also good.
We are not surprised by the success the growth and success that Peerberry has been experiencing over the last few months. They have successfully added new lenders to their platform, which has provided investors with additional investment opportunities.
Investors should use the auto-invest function. We suggest setting minimum returns to 11 or 12%, and selecting the loans from Poland, Czech Republic and Ukraine. Once that is done, there is very little that investors will ever need to do, other than to check that their portfolio is remaining fully invested.
Overall we are positive about Peerberry, but we believe there is one area that improvements are needed. They need to improve the amount and quality of information about the lenders like Aventus Group that appear on the site. We are in discussions with senior management about this and are confident that improvements will be made in coming months.
New: Our Peerberry Lender Ratings
Explore P2P has now launched its Peerberry lender ratings. On this page we publish financial data for the Peerberry lenders, as well as a rating score for each. Investors can use this information to identify and select the best, lowest risk lenders that appear on Peerberry. We also publish ratings for other multi-lender P2P investment sites, including Mintos and Viventor.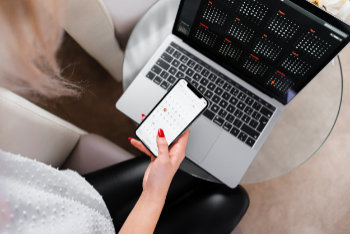 Our legal page contains disclosures and the full terms and conditions of the use of the ExploreP2P site.