Meet the man trying to get investors their money back and send people to jail
Guillermo H. is a 30 year old from Spain. He works in IT and lives in the United Arab Emirates. He was a fairly typical enthusiastic P2P investor until the end of last year when things started to go wrong. Unfortunately for Guillermo, he had invested in Kuetzal and Envestio. Both sites disappeared almost overnight, leaving investors in the dark and out of pocket. More recently, Monethera disappeared in similar circumstances.
Guillermo decided that he was not going to just write off his investments and move on. Instead, he is leading efforts to fight back against the scammers who have stolen funds from thousands of investors. He has successfully signed up large numbers of investors who have contributed the required funding and evidence to pursue litigation against each company. He hopes his efforts will help some investors to get some of their money back. His group is also putting pressure on various police, governments and regulators to pursue criminal proceedings, and improve regulatory oversight. 
We wanted to learn more about the man leading these efforts and get an update on the progress so far.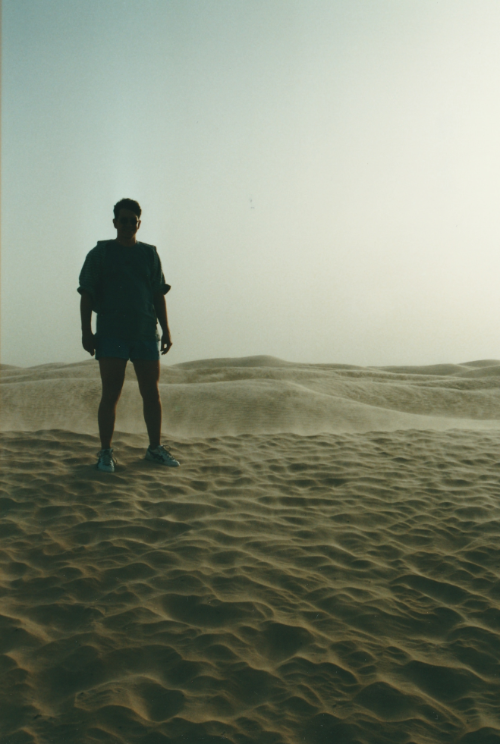 Guillermo, when did you start investing in P2P?
I started investing in P2P by following Jorgen Wolf's Financially Free blog, as many other investors I guess, in late 2018. Back then I thought a platform would be 100% legit if management was willing to take selfies and a few projects were shown. Big mistake!
Which sites had you invested with?
My wife and I invested in several sites: Mintos, Peerberry, Grupeer, Envestio, Kuetzal, Estateguru, BulkEstate…
When did you realise things had gone wrong / there was a problem?
Only after Peerduck  started to publish his tweets alerting investors regarding Kuetzal and Envestio. I wish I had followed his advice earlier… There were earlier red flags before in Envestio and Kuetzal, such as sudden bank account changes, changes in Terms and Conditions… Ultimately I think that your post with regards to Alborg Petrol and Kuetzal wind-down managed to persuade all P2P investors that something really fishy was cooking in Baltics.
How did you end up leading investor litigation efforts for Kuetzal? Were Envestio and Monethera similar situations so you decided to help on those too?
My wife and I had a significant amount invested in Kuetzal and we have worked very hard to earn these savings. Seeing our money disappear without a fight was not an option. After interviewing several law firms, we understood that a collective claim would be more effective in terms of impact and cost and we decided to organize it. Despite of all the workload, it was indeed a wise decision. We soon understood that these scams were bigger than ourselves. Many people have had sleepless nights. Some have lost a big percentage of their lifetime savings.
Envestio's scenario was very similar, we also had a lot invested. We decided to leverage on the learnings from Kuetzal's law case to quickly kick off Envestio's. With regards to Monethera, we had no investments there, but several victims approached us for help, as they appreciated our work for the other law cases. Later on, from the outcome of the bankruptcy processes, we got to know that Kuetzal, Envestio and Monethera are interconnected, as common shell Latvian companies were used to launder funds. From a high level perspective, we are very glad that we stepped in for Monethera, as this allows for bringing to prosecutors the picture of an organized criminal network. We are of the opinion that these scandals will produce serious reputational damage in Estonian's reputation and digital economy, unless arrests are made and funds are returned to thousands of European investors.  
The affected investors joined various Telegram groups. Those chat rooms can be pretty wild places! It must be hard trying to keep everyone happy and informed and not go crazy at the same time?
We went through the craziness for a while, but that was to be expected. It's difficult to build trust and show that there are legit people and law firms behind efforts when your funds were recently stolen. We ended up implementing a communication strategy with those who are claimants of our legal processes. Those claimants represented by [our lawyers] Magnusson Law can discuss safely private matters in closed groups and receive bi-weekly email updates.
How much of your time is this taking up now?
It used to take two hours per day when we were setting up all the required processes to collect claimant's data. At the present moment it is about 30 minutes to an hour per day, including daily catch ups with the law firm.
What is the current status of the litigation?
Envestio and Kuetzal have been declared bankrupt.  In the Monethera case, a bankruptcy petition has been filed. Criminal proceedings have been initiated in Estonia and Latvia against all three platforms and the persons affiliated with them.  Because of the confidential nature of the proceedings, I cannot yet comment on what specific steps the police/prosecutors have taken.

What are you hoping to achieve? Do you have any insights into where the money went?
Our goal is to find out what has happened with investors' money, where it has gone, and ultimately to get it back to the investors. The declaration of Envestio's and Kuetzal's bankruptcies are a big win so far. Even so, we cannot rest and hope that the bankruptcy trustee will single-handedly find and get all the money back. So far it is possible to confirm that both Envestio and Kuetzal have moved most of the money abroad. Envestio used mostly Latvian companies and for Kuetzal banks moved most of the money to Asia.
What can you tell us about Magnusson? Why did you choose them to lead the litigation efforts? What is your assessment of them so far?
Firstly we did some research on their profile,  and credentials. Besides this we realised that Magnusson could bring a competitive advantage from having offices both in Estonia and Latvia. This helps manage criminal proceedings and bankruptcy processes where Latvian shells and financial institutions are involved. This is indeed proving to be really helpful and the bankruptcy trustee is getting so far all the support he needs to initiate fund recovery.
Ultimately, the winning factor for me was Denis Piskunov's proactivity from day one. You can easily tell which law firm is motivated by the cause when you receive inputs and preliminary investigations that go above and beyond what is requested. These are legal processes involving thousands of European investors who invested their savings and need to be acknowledged as such. Magnusson has been efficient and patient explaining legal matters to those without any prior legal background and overall willing to make justice.
I believe that we need to make our voices heard in Europe. The media should know and should remember what happened to thousands of European investors who got their invested funds misappropriated by scammers. Millions of euros were sent through several bank transfers from Estonia to several other European jurisdictions and safe havens, even if the platforms had no business in those locations. This has been accomplished with the complicity of inefficient and slow AML/KYC procedures.  For those who are still actively investing in the sector, I would request them to be cautious and always conduct personally due diligence on the platforms. It's alright to initiate legal processes to get money back, but it's better not investing in shady platforms in the first place.
There may be people out there who have not yet joined your litigation groups. Can they still join? What should they do?
We organized several waves of claimants, for over a month, to maximize the chances of victims to join our legal processes. Magnusson is currently very busy processing and documenting the claims of thousands of people. As soon as the workload decreases a bit on their side, we might consider opening waiting lists, which shall be published in the public Telegram groups. However, this will only be done subject to law firm's availability to accept new claims.
Telegram groups for those investors affected or needing more information: Kuetzal, Envestio, Monethera