Peerberry is a slick European P2P investment site offering loans from multiple lenders
PeerBerry has been one of the most popular P2P sites we have listed on Explore P2P over the last year. In that time Peerberry has grown dramatically and evolved its offering. In June 2019 investors purchased €11.3m of loans, making it the fourth largest P2P investment site in continental Europe by volume. It has also added some new lenders to the platform. 
There have been several changes to the ownership structure and management team since our interview with the previous Peerberry CEO Ausra Ciupliene in February last year. As a result we thought our readers would be interested in hearing from the new CEO Arunas Lekavicius.  
We continue to be impressed by the Peerberry website which has a great design and performs very well. Interest rates are typically 11-12%, and the majority of the loans on the site continue to be offered from the lending companies of the Aventus Group. We plan to  soon publish lender ratings for the lenders appearing on Peerberry (we are still analysing the data we have received). However based on information provided to us by Peerberry we understand that the Aventus Group continued to be profitable in 2018 and is performing well. All loans currently have a 60 days buyback guarantee (although this is subject to change and should be checked regularly).
We think that the combination of Peerberry's high interest rates, 60 day buyback guarantees, great website, and links to a successful lending company makes it one of the better P2P investment platforms available in Europe currently.  It will fill a role for two main types of investors. Firstly, for experienced P2P investors looking to diversify across multiple platforms. Secondly, for investors looking for a simple, easy to use site that offers high returns and a buyback guarantee provided by a profitable and growing lending group (Aventus Group loans). 
To visit Peerberry click here.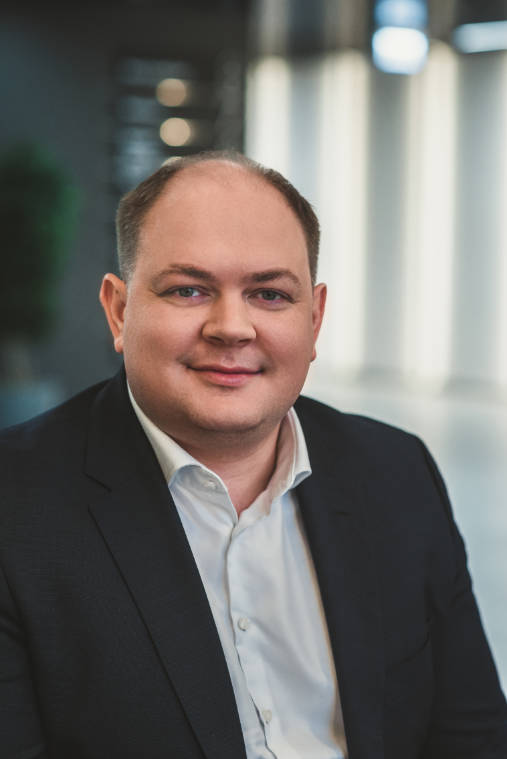 Arunas you are the new CEO of Peerberry – what are your plans for the business? 
From the beginning of my work at PeerBerry, I set myself a few goals: to ensure stable growth of the platform, to handle risk management, to provide more opportunities for diversification of investments. Additionally, one of the most important goals for me as a CEO is to ensure the smooth work of the team in an effort to make our daily tasks easy to make. Now PeerBerry is a successful operating company which hopefully could become a top 3 innovative European platform for investors to trust in.
How many staff do you have now? 
At the moment, our team consists of 7 team members, however, at the end of 2019 we are planning to expand our team up to 10 team members. 
Why did the Aventus Group sell PeerBerry? Many of the loans listed on Peerberry come from Aventus – how close is the relationship with them? 
Aventus Group predicted the big demand for the platform, consequently, the supply couldn't be ensured just by one company. This is one of the main reasons, the decision was made to sell the company. Still, Aventus Group is the largest group of loan originators at PeerBerry, which plays an important role to our company. Thus, we have very good and close relationship with them.
How well are Aventus performing as a lender? 
Aventus Group has more than 10 years of experience in lending business. The Group is growing rapidly, expanding activities and launching new financial products around the world. At the end of May, 2019, the total loan portfolio was more than 38 mln. Eur. The revenue in 2018 was 120% higher than in 2017. For this reason, Aventus Group is recognized as one of the most innovative and successful financial lenders across the Central and Eastern Europe.
You've started to add new lenders to the platform – do you have more in the pipeline? Will PeerBerry start to look more like Mintos in the future?
Since the beginning of 2019 we have added 11 new loan originators to the platform. Now investors have an exclusive opportunity to choose from 20 different loan originators from Poland, Czech Republic, Lithuania, Ukraine, Kazakhstan, Russia and Moldova. Thus, we give, comparatively, wide opportunity for choosing the loan type to invest in: short term, instalment, car loans or real estate projects.
In 2019, we have a plan to start collaborating with a few new loan originators, but before that we want to concentrate on improving the system from IT side to ensure smooth investment processes without any interferences.
What's the outlook for interest rates offered on PeerBerry? They seem to be going up on other platforms at the moment.
Now all loans on PeerBerry are listed from 10% to 13,5%. Loan originators set interest rates for listed loans themselves. The final decision is made according to the market supply and their own possibilities. We are constantly reviewing the market and giving relevant advice to all Loan originators.
However, the majority of investors are satisfied with the certain return of their investments. If we notice the necessity of higher interest rates, we will definitely discuss it with loan originators separately.
How do you make sure that new lenders who join Peerberry are solid? What minimum requirements do you set?
We carefully select new loan originators which are evaluated according to our internal processes, the evaluation includes: the financial situation, the quality of the loan portfolio, and the analysis of applied internal processes. Additionally, we evaluate the company's structure. After the due diligence, we can determine the risk of the company profile and set the main requirements for our long-term collaboration.
Which countries do you attract the most investors from at the moment? How much has the business been growing?
At the moment, we service more than 8 300 investors from 60 different countries. 30% of investors are from Germany. As we are comparatively young company, we are still growing very fast. 4 months in a row PeerBerry kept growing by total amount of investments: in May we reached 10 mln. Eur which is 6% more than in April.
You offer loans from countries such as Moldova, Ukraine, Russia and Kazakhstan. Many people would consider these countries to be high risk – what is your view?
At Peerberry, Loan originators are periodically evaluated according to our internal processes, the evaluation includes both – the financial situation and the quality of the loan portfolio. Also, Aventus Group has signed Guarantee agreements which ensure to provide the additional collateral for new companies, such as: Belkacredit.ru (Russia), 100Tenge.kz (Kazakhstan), Sloncredit.com.ua (Ukraine), Automoney.com.ua (Ukraine), Creditstar.ru (Russia). Other companies officially have only their buyback guarantees, but we want to ensure, in case of insolvency, Aventus Group and Gofingo should do everything to maintain transparency and good reputation for all their subsidiaries and probably will cover the loss for investors. Otherwise, they will definitely lose investors' interest to invest in their issued loans (by other Loan originators).
 To visit Peerberry click here.