Last updated: 27 May 2022
We've added new sites to our ratings pages
Some loan originators have set up P2P funding sites to help fund their lending operations. Some of these P2P sites sit within lending groups (such as Twino, Kviku, and Robocash).  Others have set up sites through a partnership (such as between Moncera and Placet Group).
Below we present the key financial information for each loan originator, and our rating scores for each. Our methodology is the same as used in our Mintos, Peerberry and Viventor ratings pages. Some loan originators appear on Mintos already, and therefore our scores are the same as can be seen on our Mintos ratings pages.
Key financial information
Loan originator rating scores
Our thoughts on the loan originators

Robocash has established a P2P site in Croatia to fund its global lending operations. The key lending operations of Robocash are in Russia, Kazakhstan, Spain and the Philippines. Results over the last 3 years have been spectacularly strong. The company has grown quickly, been profitable, and maintained a strong balance sheet. We are impressed with what they have achieved so far. The results published by Robocash have been audited by KPMG and Grant Thornton. We discussed them recently with the Robocash CEO here. Robocash plans to IPO soon, and has recently raised $US 8 million of equity in a pre-IPO capital raise. That extra capital is good news for Robocash P2P investors as it provides extra strength and size to the Robocash balance sheet.

One important thing to highlight following the outbreak of military activities by Russia against Ukraine in February 2022 is that no loans offered on the Robocash website are Russian. While the Robocash group does have a large lending business in Russia, this is not funded via P2P. The Robocash group is headquartered in Singapore, and deposits made by investors go into a Latvian bank account and then to the various loan originators outside of Russia.

We have however downgraded our score for Robocash. Why? The potential for serious sanctions against Russia creates some additional uncertainties that cannot be ignored. It is difficult to predict how the situation will develop, and if there will be any unexpected impacts on groups with exposure to Russian operations. In addition, the Robocash profit announced for Q1 2022 fell 80% year-on-year to $1.5m. Our score for Robocash is now down 10 to 72.

Placet Group has been operating for 15 years. It operates in Estonia, Lithuania and Poland. The company has a strong track record, consistently making profits while running with a conservative funding structure. The company makes good use of technology, and the management team communicate well. Placet Group has established a partnership with P2P site Moncera, which mainly lists loans from Placet Group companies. Placet has been reducing the number of loans it lists on Mintos, and we would not be surprised if it stopped listing loans on Mintos during 2021. The company is currently our second highest rated loan originator in Europe, scoring 79

Creditstar is a fintech consumer finance business that operates in 8 countries. Key countries include Spain, Poland, Estonia and the UK. The company has a strong track record, making consistent profits for several years. During 2020 it has had to deal with COVID-19 laws introduced in some of its key markets, that required them to provide payment deferrals to many of its borrowers. As a result, investors in those loans faced a longer repayment period than expected. However it seems to have weathered to storm reasonably well, announcing preliminary profits of €7.1m for 2021. During 2021 it successfully issued over €30 million of new bonds to investors, which will provide the company with funding stability and diversification. The shareholders of Creditstar established the P2P site Lendermarket to raise funds for Creditstar. Creditstar loans can also be found on Mintos, although the rates are usually higher on Lendermarket, which also offer bonuses to new investors and other regular promotions. Our score for Creditstar is 64

Afranga is the brand new P2P site created by the Stikcredit group in Bulgaria. Stikcredit has stopped placing loans on the Mintos platform to focus on growing Afranga. The biggest downside about Stikcredit is that it is only a relatively small lending group. Positive factors are its conservative funding structure, and its history of operating profitably (including throughout the Covid-19 crisis). It has also made an effort to improve its financial reporting, with audited financial statements and investor presentations now available. The rates available on Afranga are currently very high - around 16%. All loans come with a buyback guarantee. It is not clear to us why the company has decided to pay such high interest rates to P2P investors. However the loans made by Stikcredit appear to have an average interest rate of around 100% so the company can still pay this and likely make a profit. Following the release of the audited 2020 profit of €2.4m, and continued strong results for 2021, our rating for Stikcredit has increased from 51 to 65.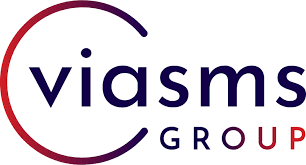 Via SMS Group has been operating since 2009. It is based in Latvia and lends in 8 countries. It is another consumer finance lender that makes strong use of technology, and has performed well in recent years. It made a small loss in 2020 due to the impact of Covid, but it has now announced (unaudited) profits of €2.2m for 2021 Via SMS is not as big or as profitable as the loan originators above, but it still has a better financial profile than most loan originators offering loans for purchase via P2P sites. It lists its loans exclusively on its in-house P2P site, ViaInvest. Our score for the Via SMS Group remains 63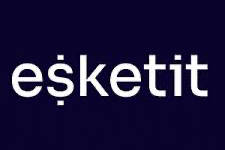 Esketit is a fairly new P2P site from the lending group Creamfinance. It offers loans from Creamfinance as well as startup companies in Jordan and Sri Lanka that are owned by the Creamfinance founders. Creamfinance has been operating since 2012 and operates in 5 countries. It made a small loss in 2020, however in 2021 it made a record profit of €3.4m. Cream has a sensible balance sheet structure and is one of the better quality lenders active in the P2P space. Since launching Esketit, the rates offered have been strong - 12 to 14%. Our score for Creamfinance is 68.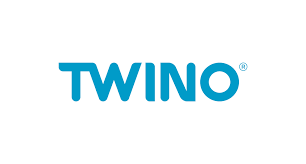 The Twino group has been running its own P2P site for many years. Their P2P site has now become one of the largest European P2P sites. Twino's key lending markets are Russia and Latvia. It closed down its Kazakhstan operation in 2020. It has always been very difficult to understand what has really been going on within the Twino group over the last 4 years. There have been years with massive losses, big profits, closures of subsidiaries, restructurings, management changes and a lot more. However the recently published 2020 annual report seems to show that Twino was returning to a more normal operating state, with a profit of €7.4m. However the outlook for the Twino group is now very uncertain following the sanctions placed against Russia and the impact on the economy and the depreciation of the Ruble. In December 2020 (the last available financial report), 54% of Twino's loan portfolio was located in Russia. The euro value of that loan portfolio is now highly uncertain, and Twino has stopped making principal repayments to investors in Russian loans on the Twino platform.

As a result of the likely high impact of the Russian sanctions on Twino, we have temporarily suspended our ratings for the lending group, and note that the risks for Twino investors have grown significantly.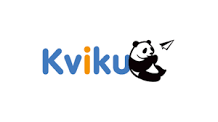 Kviku has been operating since 2013. It lends in 6 countries, and its key markets are Russia and Kazakhstan. The Kviku Group has performed very well since the outbreak of Covid-19. It has found ways to continue to grow while managing the risk of its loan portfolios effectively. The end result is of this has been very strong profitability - with a profit of €2.9m for the first half of 2021. That is very impressive for a relatively small lending group like Kviku. Kviku offers its loans on its in house P2P site Kviku Finance (where bonuses and higher rates are often available), as well as Mintos, Viventor, Iuvo and elsewhere.

Since the outbreak of military action between Russia and Ukraine, the risks of investing into Russia have increased significantly. There have been strong sanctions against against Russia, including the blocking of SWIFT wire transactions. The Russian authorities have also blocked companies from purchasing foreign currency. This will strongly impact the ability of Kviku to repay investors. The depreciation of the Ruble against the Euro will also create issues for Kviku.

As a consequence, unfortunately we don't think that Kviku is a viable platform for P2P investors currently and have temporarily suspended our rating.
All content published on ExploreP2P is for informational purposes only and is subject to the terms and conditions outlined on our legal page.