We've added new sites to our ratings pages
Some loan originators have set up P2P funding sites to help fund their lending operations. Some of these P2P sites sit within lending groups (such as Twino, Kviku, and Robocash).  Others have set up sites through a partnership (such as between Moncera and Placet Group).
Below we present the key financial information for each loan originator, and our rating scores for each. Our methodology is the same as used in our Mintos, Peerberry and Viventor ratings pages. Some loan originators appear on Mintos already, and therefore our scores are the same as can be seen on our Mintos ratings pages.
Key financial information
Loan originator rating scores
Our thoughts on the loan originators

Placet Group has been operating for 15 years. It operates in Estonia, Lithuania and Poland. The company has a strong track record, consistently making profits while running with a conservative funding structure. The company makes good use of technology, and the management team communicate well. Placet Group has established a partnership with P2P site Moncera, which only lists loans from Placet Group companies. Placet has been reducing the number of loans it lists on Mintos, and we would not be surprised if it stopped listing loans on Mintos during 2021. The company is currently our highest rated loan originator in Europe, scoring 79

Robocash has established a P2P site in Croatia to fund its global lending operations. The key lending operations of Robocash are in Russia, Kazakhstan, Spain and the Philippines. Results over the last 3 years have been spectacularly strong. The company has grown quickly, been profitable, and maintained a strong balance sheet. We are impressed with what they have achieved so far. The results published by Robocash have been audited by KPMG and Grant Thornton. Robocash plans to IPO in 2021, and has recently raised $US 8 million of equity in a pre-IPO capital raise. That extra capital is good news for Robocash P2P investors as it provides extra strength and size to the Robocash balance sheet. Our score for Robocash is 78

Creditstar is a fintech consumer finance business that operates in 8 countries. Key countries include Spain, Poland, Estonia and the UK. The company has a strong track record, making consistent profits for several years. During 2020 it has had to deal with COVID-19 laws introduced in some of its key markets, that required them to provide payment deferrals to many of its borrowers. As a result, investors in those loans faced a longer repayment period than expected. However it seems to have weathered to storm reasonably well, as it has booked profits during the first half of the year. It has recently issued €20 million of new bonds to investors, which will provide the company with funding stability and diversification. The shareholders of Creditstar established the P2P site Lendermarket to raise funds for Creditstar. Creditstar loans can also be found on Mintos, although the rates are usually higher on Lendermarket, which also offer bonuses to new investors and other regular promotions. Our score for Creditstar is 72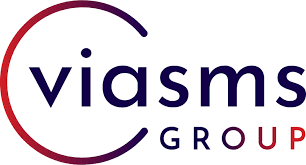 Via SMS Group has been operating since 2009. It is based in Latvia and lends in 8 countries. It is another consumer finance lender that makes strong use of technology, and has performed well in recent years. It seems to have dealt with the challenge of COVID-19 well so far, recording a profit of €600k in the first half of 2020. Via SMS is not as big or as profitable as the loan originators above, but it still has a better financial profile than most loan originators offering loans for purchase via P2P sites. It lists its loans exclusively on its in-house P2P site, ViaInvest. Our score for the Via SMS Group is 63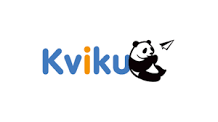 Kviku has been operating since 2013. It lends in 6 countries, and its key markets are Russia and Kazakhstan. The Kviku Group is not as profitable as the loan originators listed above, and the quality of its financial reporting is not as good either. Kviku says that it made a profit of €400k in the first half of 2020, which is a good result considering that Russia and Kazakhstan were significantly impacted by COVID-19 (from both the virus itself and also the drop in global oil demand and oil prices). Kviku offers its loans on its in house P2P site Kviku Finance (where bonuses and higher rates are often available), as well as Mintos, Viventor, Iuvo and elsewhere. Our score for Kviku Group is 53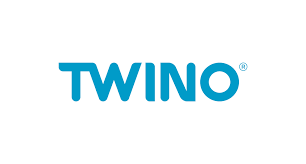 The Twino group has been running its own P2P site for many years. Their P2P site has now become one of the largest European P2P sites. Twino's key lending markets are Poland, Latvia, Russia and Kazakhstan. It has always been very difficult to understand what has really been going on within the Twino group over the last 4 years. There have been years with massive losses, big profits, closures of subsidiaries, restructurings, management changes and a lot more. Twino has still not published its 2019 consolidated financial statements. It has published parent company accounts for 2019, but we don't think these are very useful (as most of the economic activity of the group takes place outside the parent company). The auditor of Twino, BDO, highlighted that there was 'going concern' risk. No 2020 results have been published either. Frankly, the lack of financial disclosures is not acceptable for a company of Twino's size, particularly one that is asking for funding from P2P investors. There has been a strong impact of COVID-19 in many of Twino's key markets, so we think it is important for investors to understand what the financial impact has been on Twino before investing. Our score for Twino is 39
All content published on ExploreP2P is for informational purposes only and is subject to the terms and conditions outlined on our legal page.