Last updated - 30 May 2020
Mintos lenders can default or close down - choosing the best lenders is important
In 2017, Mintos lender Eurocent failed, and defaulted on its Mintos 'buyback guarantee' commitments. Since then there have been defaults and issues with several other lenders. Over the last 3 years we have been providing the scores and data on this page – our Mintos lender ratings. Our goal is to provide investors with key information on each lender, and a rating score to help highlight those that are lowest and highest risk. 
To begin with, below we discuss some of the recent loan originators that have defaulted, or are likely to:
African lenders GetBucks and ExpressCredit are suspended
We have been anticipating a default by GetBucks (15/100 score) and ExpressCredit (22/100 score) for some time. Mintos have now announced suspension of both lenders due to failure to remit collections. GetBucks has been going through considerable turmoil for some time. It has been taken over by its creditors (following a debt for equity swap). Its founder and more than 100 of its head office staff were terminated. The business appears to have been run very poorly, with excessive spending and weak reporting and controls. Mintos has now agreed a payment plan with the parent company of GetBucks under which it will pay €4m during 2020 to cover outstanding payments. We will 'believe it when we see it…' Meanwhile it was announced that the better performing South African and Kenyan operations of GetBucks had been carved out into a new entity called Finclusion, and would receive parent guarantees from this group. 
ExpressCredit offers loans to employees of governments and other institutions. This is meant to be lower risk as the repayments are deducted from future salary problems. However there is clearly a fatal flaw – governments in places like Zambia cannot be relied on to pass these payments on. The delay has now reached 4-5 months and ExpressCredit does not have sufficient cash to cover this. ExpressCredit loans in Zambia have been suspended. We expect any future news to get worse rather than better about the ExpressCredit group.
The mystery grows around Akulaku's problems
Akulaku is a fairly large Indonesian lender. It has received funding from several funds, including (arguably) the most prestigious VC firm in the world, Sequoia. Akulaku had been losing money, but the equity injected into the business seemed sufficient to cover those losses and support growth. Mintos published a statement from the company that confirms that Akulaku has major liquidity problems, which are blamed on COVID-19, currency depreciation, and the falling oil price. However since then we have seen the 2019 financial statements of Akulaku which showed that the business had significant cash reserves ($US 68 million) and significant shareholders equity ($US 72 million). It is unclear to us why and how Akulaku is in a position to have such significant liquidity issues based on the last financial information provided by the company, and the number and calibre of its shareholders. We continue to suspect that many Mintos lenders are not hedging their currency risk at all, or are significantly under-hedged. That creates big problems when their home currencies fall against the euro during a crisis, and it is why we have been monitoring currency movements in our country risk ratings. 
Finitera has a €7 million obligation (that it probably can't pay )
On 6 December 2019 Mintos announced that Monego lost its lending licence in Kosovo. The Governor of the Central Bank of Kosovo has cited high interest rates, and a deviation from business plans, as the reason for revoking the licences.  
Mintos then made several announcements relating to a lending company called Finitera. Firstly, it was announced that Finitera was planning to acquire Monego, but had not done so prior to them losing their licence. Regardless, Finitera was planning to 'cover scheduled borrower payments to investors having investments in Monego loans once these payments are delayed for 60 days'. 
All of the Monego loans remaining are now sitting in 'pending payment' status. This means that there is €7 million of loans that Finitera should pay back to investors according to Mintos. In a recent interview, the CEO of Mintos said that "It is our expectation and understanding that this promise will be kept and investors will be paid back". However we think the likelihood of this actually happening is now very low.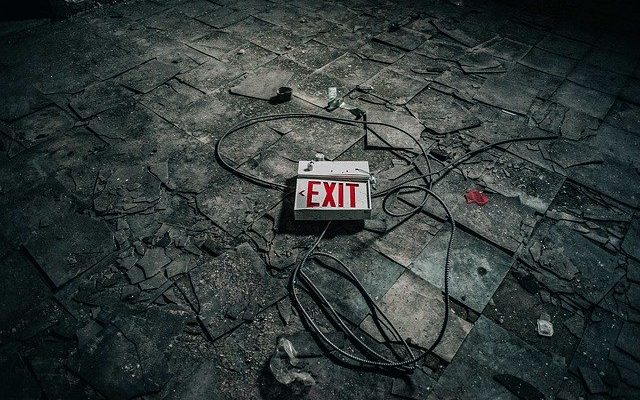 Mintos starts litigation against Aforti (at last)
On 7th August 2019 Mintos announced that it was suspending primary and secondary market loan purchases relating to Aforti Holdings of Poland due to non-payment of collections to Mintos. For some reason it decided against starting litigation and instead spent the next 6 months negotiating an agreement with Aforti to recover the funds. It was not made clear why this was considered an optimal strategy for Mintos investors, but presumably Mintos thought that recoveries could be higher and faster if Aforti remained in business. Mintos had agreed a timetable with Aforti to make the delayed payments but failed to fulfil their commitment.  Mintos have finally commenced the litigation process, terminated their agreement, and have notified Aforti of the claim amount. We expect this to take more than 12 months to resolve, and it is not clear at this stage how much investors will get back.
Alex Credit has paid very little since it defaulted
Small Ukrainian lender Alex Credit has been suspended by Mintos for failing to make the payments due to investors. Alex Credit has €4.5m of loans outstanding on the Mintos platform. The company has committed to make the payments due, but has only paid 2% of the amounts due since March. The company last reported their results in March 2019, which showed that the business was profitable but very small.
Collections have been weak since Varks lost its licence
In March, Mintos announced that a major subsidiary of Finko, Varks, had lost its lending licence. It is still unclear what the reasons were behind this as the company had reported healthy financial results. In fact the CEO of its parent group, Finko, said that Varks was very profitable in 2019, with profits of €18.5m, and  held €18m of equity, significantly more than the minimum requirement of €0.3m. Nothing about the situation makes much sense to us and we wonder if there are political or other factors at play. In the meantime a liquidator will has been  appointed to continue operations and manage the collection of outstanding loans. So far only 12% of the claims outstanding have been paid to Mintos investors, which is disappointingly low. Mintos note that debt collection efforts have been impacted by local COVID-19 restrictions. We don't doubt that this has been a factor. However we suspect that many borrowers will try to take advantage of the situation by refusing to repay their loans.
Emerging risks due to COVID-19 disruptions
Our rating scores below are derived from the historic financial performance and track record of each loan originator. We do not plan to change the scores of each loan originator due to COVID-19 as we don't have the information available to properly assess this. However we also don't plan to ignore it either. LO's in some countries face unique issues due to government legislation changes, currency movements, and currency restrictions. In the table below we have published recent events that we think Mintos investors should consider when allocating their portfolios.
In addition, Mintos has recently published detailed information about the pending (overdue) payments due from each loan originator, and the reasons why. We think this is a really good move from Mintos, even if it highlights some extra risks with some of the LO's. While in some cases the pending payments are caused by technical integration issues, in other cases it shows in our view that the LO has a higher risk of default. We have listed below the cases where those higher risks appear to exist.
Key financial information of each Mintos lender
The table below captures the key financial information for each lender. This can be useful to quickly lookup the profile of each lender, and compare the strengths and weaknesses of each one.
All Figures in EUR million (profits annualised where appropriate):
Our Mintos lender ratings
Our Mintos lender ratings are based on 5 characteristics – profitability, capitalisation, size, track record and the quality of their reporting. We have allocated marks out of 20 for each metric, giving a total score out of 100. Mintos have recently introduced their own ratings – from A (best) to D (default), which we have included as a comparison.
Note- the scores are based on historic results and track record and do not capture the recent impact of COVID-19 on each loan originator
Consider country risk too
Mintos offers loans from many different countries around the world, and some countries are more risky than others.  To help investors assess the risk level of each country, we have published a country risk ratings page. This takes into account factors such as currency risks, sovereign risk and the local business environment. We think it is worth considering these risks when building a portfolio allocation, in addition to the LO ratings above. 
Latest rating changes - May 2020
We think that failing to execute the guarantee raises questions about all the Sun Finance subsidiaries and the management of the company. Sun Finance has now (finally) provided fresh financial information on its operations in Poland, Denmark, Latvia and Mexico. In some cases these country groups include subsidiaries that Mintos has never provided any information previously. The Polish operations (previously known as Kuki.pl) have shrunk
significantly. However they are no longer heavily loss making, and our score increased 11 to 33. Latvia is clearly the crown jewel within Sun Finance, with a profit of €4.3m in the last 12 months. This profit performance, and stronger balance sheet led to a score increase from 28 to 43. If Latvia is the crown jewel, the Mexico operations are the ugly step-sister. It is tiny but heavily loss making, and our score is only 9/100. 
Denmark reported satisfactory results. However our score is only 33/100 as we believe that new regulations will significantly limit the ability of lenders like Sun Finance to operate in the country. Sun Finance has not published any recent financial information from its Vietnam and Kazakhstan subsidiaries. It no longer offers any loans from Russia on Mintos. 
Latest rating changes - April 2020
In early April we have made too many rating changes to list them all individually, but we will highlight any key ones below. The key themes that led to changes were – macro shocks, regulatory changes, and disclosure quality downgrades for lenders who had not published financials since 2018. Our 'watchlist countries' currently are Kazakhstan and Russia (currency depreciation & macro issues due to oil price falls), and Poland (regulatory impact of capping loan rates/charges for the next 12 months).
Latest rating changes - March 2020
How to deal with the messy situation at Finko?
Finko is one of the largest lending groups on Mintos. Its businesses include Varks, Lendo, Sebo and Dinero. The owners of Finko are also one of the 4 key external shareholders of Mintos.
When these loan originators joined Mintos, the relationship between the various Finko companies was not disclosed. There was also no group guarantee in place. Finko then recently announced that it was going to provide a group guarantee, and released its results for 2019. Those resulted were extremely strong, with a profit of €17.6m. The business also received an equity injection of over €8m. The group guarantee led to us rating Finko as a group, rather than each subsidiary. Based on the financial disclosures for 2019, the group score was 72.
As noted above, the most important subsidiary, Varks, has lost its lending licence, and is now in liquidation. This news means that in our view, the group guarantee now has very little value, due to the loss of profits generated by Varks, and the impact of this event on the whole group. Consequently we have decided to revert back to our previous practice of providing financial information and scores for each remaining subsidiary where we have reliable information available. We note that UkrPozyka and Kiva currently have no financial information available. We also note that the figures provided for the 2019 Varks profit and equity by the Finko CEO are much higher than those we had seen published on the Varks website. We currently have no explanation for this and will not include any 2019 Varks figures in the tables until this is cleared up.
Latest rating changes - February 2020
Now you've reviewed our latest Mintos lender ratings – what's the fastest way to choose the best loans on the  Mintos Primary Market? Check out our new Mintos Loan Scanner page, which allows you to compare very quickly the current interest rates, loan availability, and ratings for each lender on the platform. We will keep it updated, so check it next time you are thinking of buying more loans, or adjusting your auto-invest settings.