Last updated - 26 March 2020
Mintos lenders can default or close down - choosing the best lenders is important
In 2017, Mintos lender Eurocent failed, and defaulted on its Mintos 'buyback guarantee' commitments. This is likely to lead to signifcant losses for Mintos investors as a high proportion of Eurocent customers defaulted on their loans. Since then there have been defaults and issues with several other lenders, including Aforti and Rapido.
These events have inevitably led investors to pay more attention to the quality of the other lenders on the Mintos platform. That led us to create this page – our Mintos lender ratings. Our goal is to provide investors with key information on each lender, and a rating score to help highlight those that are lowest and highest risk. 
Below we discuss some of the recent loan originators that have defaulted, or are likely to. 
Small Ukrainian lender Alex Credit has been suspended by Mintos for failing to make the payments due to investors. Alex Credit has €4.5m of loans outstanding on the Mintos platform. The company has committed to make the payments due, but there has to be some doubts about their ability to fully repay investors. The company last reported their results in March 2019, which showed that the business was profitable but very small.
Finko subsidiary Varks loses its lending licence
Mintos has announced that a major subsidiary of Finko, Varks, has lost its lending licence. It appears to be due to the company not holding sufficient capital to comply with the legislation in Armenia. A further statement was made today by the CEO of Finko group. He notes that Varks was very profitable in 2019, with profits of €18.5m, which were audited by a big 4 accounting firm. He also notes that the company held €18m of equity, significantly more than the minimum requirement of €0.3m. The basis for claiming that Varks is not complying with capital rules seems to be an assessment by the Armenian regulators that inter-company loans should be treated as having zero value. This does not make much sense to us, and we wonder if there are political or other factors at play. In the meantime a liquidator will be appointed to continue operations and manage the collection of outstanding loans. So where does this leave Finko? It seems difficult to understand how the company can survive after losing such a large component of its business. The equity and profit figures the CEO quoted for Varks for 2019 are pretty close to the same figures that they have announced for the overall Finko group. In other words, there seems to be little equity or profit in the other subsidiaries. In theory Finko will be able to recover the equity it holds in Varks, but that may take a long time, and will be dramatically impacted by the closure of the business and the costs associated with it. As a result we now think that the recently announced Finko group guarantee is probably no longer going to be effective, and investors will need to look at each subsidiary on its own merits. The events in Armenia makes all Finko loans on Mintos much higher risk than they were previously.
IFN Extra Finance loses its lending licence
IFN Extra Finance has had its lending licence removed by Romanian authorities. The decision is published here. It appears that regulators found several technical breaches relating to accounting records, compliance, capital levels, lending practices and several other deficiencies. As a result of this, new lending will cease. The CEO of IFN Extra Finance has committed to keeping the company operational to continue servicing existing loans. Extra Finance was a small lender, with less than €1m of loans outstanding on Mintos. As the loans were secured on properties, we don't expect significant impacts to investors. However we think this shows that it can be challenging for smaller lenders to have sufficient scale to have enough people and processes in place to make sure that they are in full compliance with all the relevant rules and legislations. That's why a size score forms part of our ratings system. 
Peachy files for insolvency
On 5th March the British company that operated Peachy went into administration (insolvency). Further details were provided by Mintos on 6th March. Peachy seems to have suffered from a growing trend in the UK where customers are increasing the number of complaints against borrowers. Many would argue that this has been driven by the Financial Ombudsman Service ('FOS', who arbitrates disputes) taking an increasingly pro-customer view. This has led to significant additional costs for lenders in providing compensation and also the charges levied by the FOS.  
We had rated Peachy only 22 out of 100, so the insolvency was not very surprising to us. The business scored poorly due to its negative equity and loss making history. Mintos had given it a B rating, which is now changed to C. So what next for Mintos investors? The amount of loans outstanding is quite small – around €1.5m. Mintos claim that the Mintos investors have a senior claim, and that their claims should be satisfied in full. We have some doubts about whether this outcome is realistic, but for the sake of investors we hope it is true.
Can Finitera afford to buyback €7 million of Monego's bad loans?
On 6 December 2019 Mintos announced that Iute Credit and Monego both lost their lending licences in Kosovo. The Governor of the Central Bank of Kosovo has cited high interest rates, and a deviation from business plans, as the reason for revoking the licences.  
Iute Credit is a large and successful loan originator, and it easily has the ability to repurchase any Kosovo defaulted loans. Less than €2 million of loans now remain outstanding. 
Mintos has recently made several announcements relating to a lending company called Finitera. Firstly, it was announced that Finitera was planning to acquire Monego, but had not done so prior to them losing their licence. Regardless, Finitera was planning to 'cover scheduled borrower payments to investors having investments in Monego loans once these payments are delayed for 60 days'. 
In March, Mintos also disclosed that Finitera was the owner of two other Mintos loan originators – Tigo, and Kredo. Both are very small and loss-making.
As of 21 March, €900k of 60+ Monego loans had not yet been repurchased by Finitera, and a further €5.3 million of loans were reported as being 31-60 days overdue and will likely need repurchasing soon.  That represents a very large upcoming buyback commitment for Finitera. There are also €1.9m of pending payments outstanding (payments received and not forwarded to Mintos). In a recent interview, the CEO of Mintos said that "It is our expectation and understanding that this promise will be kept and investors will be paid back". Let's see.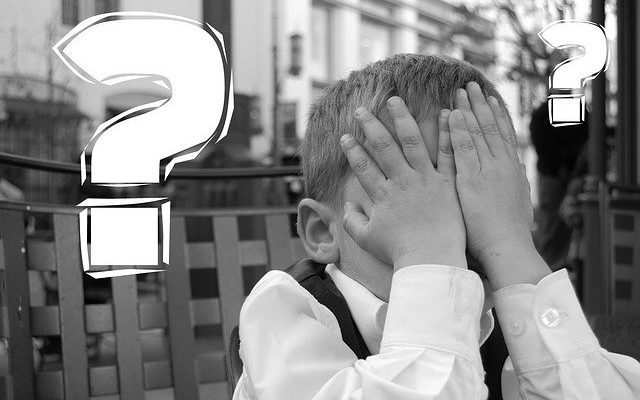 Mintos finally announces some progress with Aforti, following their default
On 7th August 2019 Mintos announced that it was suspending primary and secondary market loan purchases relating to Aforti Holdings of Poland due to non-payment of collections to Mintos. Very little progress had been made since then on resolving the situation. It seemed to us that Mintos had to decide whether investors were going to be better off pushing the company into bankruptcy, or finding a negotiated, but not ideal solution. On 5th February 2020 Mintos announced that an agreement had been reached. Under the terms of the deal, Aforti will make payments each month until February 2021 that will cover all the amounts owed (€2.1m). The initial payments will go to Mintos itself, and the remaining ones will be paid to their investors from the end of March 2020. Aforti have also provided €1.9m of collateral if Aforti defaults on its obligations. We don't understand why it took so long to negotiate this transaction. Lessons will have been learned. However overall we this as a fairly good outcome for the affected Mintos investors. 
Key financial information of each Mintos lender
The table below captures the key financial information for each lender. This can be useful to quickly lookup the profile of each lender, and compare the strengths and weaknesses of each one.
All Figures in EUR million (profits annualised where appropriate):
Our Mintos lender ratings
Our Mintos lender ratings are based on 5 characteristics – profitability, capitalisation, size, track record and the quality of their reporting. We have allocated marks out of 20 for each metric, giving a total score out of 100. Mintos have recently introduced their own ratings – from A (best) to D (default), which we have included as a comparison.
Consider country risk too
Mintos offers loans from many different countries around the world, and some countries are more risky than others.  To help investors assess the risk level of each country, we have published a country risk ratings page. This takes into account factors such as currency risks, sovereign risk and the local business environment. We think it is worth considering these risks when building a portfolio allocation, in addition to the LO ratings above. 
Latest rating changes - March 2020
How to deal with the messy situation at Finko?
Finko is one of the largest lending groups on Mintos. Its businesses include Varks, Lendo, Sebo and Dinero. The owners of Finko are also one of the 4 key external shareholders of Mintos.
When these loan originators joined Mintos, the relationship between the various Finko companies was not disclosed. There was also no group guarantee in place. Finko then recently announced that it was going to provide a group guarantee, and released its results for 2019. Those resulted were extremely strong, with a profit of €17.6m. The business also received an equity injection of over €8m. The group guarantee led to us rating Finko as a group, rather than each subsidiary. Based on the financial disclosures for 2019, the group score was 72.
As noted above, the most important subsidiary, Varks, has lost its lending licence, and is now in liquidation. This news means that in our view, the group guarantee now has very little value, due to the loss of profits generated by Varks, and the impact of this event on the whole group. Consequently we have decided to revert back to our previous practice of providing financial information and scores for each remaining subsidiary where we have reliable information available. We note that UkrPozyka and Kiva currently have no financial information available. We also note that the figures provided for the 2019 Varks profit and equity by the Finko CEO are much higher than those we had seen published on the Varks website. We currently have no explanation for this and will not include any 2019 Varks figures in the tables until this is cleared up.
Latest rating changes - February 2020
Latest rating changes - January 2020
Latest rating changes - December 2019
Latest rating changes - November 2019
Latest rating changes - October 2019
Now you've reviewed our latest Mintos lender ratings – what's the fastest way to choose the best loans on the  Mintos Primary Market? Check out our new Mintos Loan Scanner page, which allows you to compare very quickly the current interest rates, loan availability, and ratings for each lender on the platform. We will keep it updated, so check it next time you are thinking of buying more loans, or adjusting your auto-invest settings.