Last updated - 14 January 2020
Mintos lenders can default or close down - choosing the best lenders is important
In 2017, Mintos lender Eurocent failed, and defaulted on its Mintos 'buyback guarantee' commitments. This is likely to lead to signifcant losses for Mintos investors as a high proportion of Eurocent customers defaulted on their loans. Other lenders have been quietly removed from Mintos recently, with the lenders closing down their operations – including Dindin and BIG Microfinance. We had raised concerns about both of these companies – thankfully Mintos lenders were repaid in full in these cases. 
These events have inevitably led investors to pay more attention to the quality of the other lenders on the Mintos platform. That led us to create this page – our Mintos lender ratings. Our goal is to provide investors with key information on each lender, and a rating score to help highlight those that are lowest and highest risk. 
Below we discuss some of the recent loan originators that have defaulted, or are likely to. Check out our new post where we discuss this trend, and the 5 things Mintos investors should know.
Iute Credit and Monego lose their lending licences in Kosovo
On 6 December 2019 Mintos announced that Iute Credit and Monego both lost their lending licences in Kosovo. The Governor of the Central Bank of Kosovo has cited high interest rates, and a deviation from business plans, as the reason for revoking the licences.  In total there are currently €16 million of Kosovo loans outstanding from these two lenders. Mintos suspended trading in both the primary and secondary markets for these loans.  
Since then there have been some interesting developments. Mintos has confirmed that Iute Credit have been honouring the buyback guarantees for all loans falling 60 days in arrears (which it was required to do under the group guarantee provided). We had expected Iute to be able to fulfil its obligations (as Kosovo is a small part of Iute Credit's operations, and is a profitable company) but it was good to see  this confirmed. However we note that based on feedback from our readers, and reviewing the Mintos statistics, that there are now many 60+ Iute Kosovo loans that have not been repurchased. Mintos support have told investors that they cannot confirm when this will happen, which is slightly concerning and surprising.
Mintos made another announcement relating to Monego that is great for Mintos investors, but raises a lot of questions about what is actually going on in the background. A mysterious company called Finitera, was planning to acquire Monego, but did not do so prior to them losing their licence. Regardless, Finitera is planning to 'cover scheduled borrower payments to investors having investments in Monego loans once these payments are delayed for 60 days'. Clearly this would not normally happen in this situation if the two companies were not related in some way. As of 3 January, €228k of 60+ Monego loans had not yet been repurchased. However Mintos announced they have received a payment from a third party to cover the 60+ loans in December 2019, and are also in discussions with the liquidator of Monego.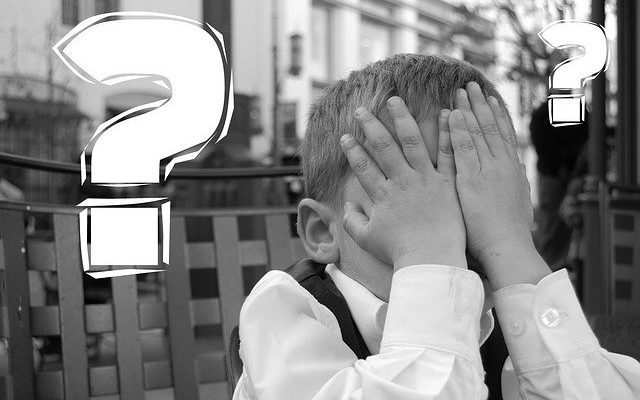 The latest lender to default on Mintos is Rapido. Unlike the case of Aforti (see below) Mintos has issued a notice of default (see their announcement here) which indicates to us that they see zero chance of the company avoiding insolvency and liquidation.  We must say that the behaviour in respect of Rapido by Mintos raises a lot of questions. On 22 October it announced that it was downgrading Rapido from B- to C because of a business strategy change that had affected profits. However it must have been aware at the same time that there were fundamentally bigger issues taking place at the company because on the very next day it announced a suspension of Rapido loans because the lender had stopped sending repayments to Mintos (i.e it had defaulted on its obligations). We have asked Mintos to explain how it came to give a minor downgrade to a lender the day before it was suspended, and will publish their response.
In any case, we hope very few of our readers were investors in Rapido loans, or the Invest & Access product that likely contained Rapido loans. Our rating of Rapido was 16/100, one of our lowest scores. Why? The business had been consistently loss making over three years, had negative equity, and a very small loan portfolio. We expect the final losses on Rapido loans, as a result, to be at least 75%, likely higher. Thankfully, the amount of loans outstanding on Mintos is reported to be relatively small, so this should not affect most investors too heavily – around €0.5 million of loans appear to be affected by this default.
Unclear, yet bad situations - Aforti and Metrokredit
On 8th November Mintos reported some concerning news about Russian lender Metrokredit. It seems that the business had lost its licence to lend to new customers, and the existing portfolio will be put into run-off. Mintos stated that they had downgraded Metrokredit from B- to C because of their new 'limited competitive position' which seems to us quite a mild assessment of the actual situation the business seems to be in. We had given Metrokredit a score of 11/100, one of the lowest on our tables. Since then, Mintos disclosed that Metrokredit is part of the Finko lending group, which owns several other lenders appearing on Mintos and that 'some of the Finko and Mintos equity investors overlap'. We suspect that this is why Metrokredit has been able up to now to continue to buyback all 60+ loans. Management of Metrokredit said in November that it was looking to regain its lending licence, but there has been no announcements since then. However newly issued loans are now appearing on the primary market, which suggests that it potentially has been able to do so. 
On 7th August 2019 Mintos announced that it was suspending primary and secondary market loan purchases relating to Aforti Holdings of Poland due to non-payment of collections to Mintos. You can read the statement here. The latest statement can be read here. Frankly, very little progress has been made since August, and Mintos have confirmed that they are receiving very few payments now from Aforti. We don't really understand the reluctance of Mintos to declare a default and make a claim against the company, if they are receiving very little cashflow and Aforti management are not co-operative. We consider these events to represent a default, with €2.1m of loans outstanding, all of which are now 60+ days in arrears. 
Key financial information of each Mintos lender
The table below captures the key financial information for each lender. This can be useful to quickly lookup the profile of each lender, and compare the strengths and weaknesses of each one.
All Figures in EUR million (profits annualised where appropriate):
Our Mintos lender ratings
Our Mintos lender ratings are based on 5 characteristics – profitability, capitalisation, size, track record and the quality of their reporting. We have allocated marks out of 20 for each metric, giving a total score out of 100. Mintos have recently introduced their own ratings – from A (best) to D (default), which we have included as a comparison.
Latest rating changes - January 2020
Latest rating changes - December 2019
Latest rating changes - November 2019
Latest rating changes - October 2019
Latest rating changes - September 2019
Latest rating changes - July/August 2019
Now you've reviewed our latest Mintos lender ratings – what's the fastest way to choose the best loans on the  Mintos Primary Market? Check out our new Mintos Loan Scanner page, which allows you to compare very quickly the current interest rates, loan availability, and ratings for each lender on the platform. We will keep it updated, so check it next time you are thinking of buying more loans, or adjusting your auto-invest settings.