Our pick of the best P2P loans
This post is part of a regular series where we highlight what we think are some of the best P2P loans available in the UK and Europe. These loans may sell out very quickly. Even if they do, it is likely that similar opportunities are available on each platform.
Our goal is to help highlight the types of opportunities that are available on various platforms, and which types of loans offer the best balance of risk and reward.
This is the first edition of this series we have published since the outbreak of COVID-19. We've tried to find the best options taking these events into account, and also highlight others that look high risk to us in this environment.
Interest rate: 15%
LTV: 60%
Term: 12 Months
First Lien mortgage
Riga LATVIA
We Sometimes highlight loans that sold out almost instantly. We do this to demonstrate the types of opportunities that are available on certain sites that offer the best investment opportunities, but require you to act fast to receive an allocation.  This is one of those types of loans – it sold out in less than an hour. We are not surprised investors were so keen. In these COVID times, loans secured on real estate are particularly attractive. This is our favourite type of real estate project to fund. A large apartment is going to be renovated and split into smaller apartments and sold. This is a very fast and simple type of project to execute, and is usually very profitable for the developer. The property is located in Riga, Latvia, which we think is an attractive real estate market at the moment, even taking COVID into account. An interest rate of 15%, combined with an LTV of only 60%, makes this as close to a 'no brainer' loan as you can find anywhere right now.  If these types of loans are of interest, you will need to open a Bulkestate account and wait for the new deals like this to come along, as they sell out extremely quickly.
Interest rate: 14.8% 
Term: 24 months
auto loan
82% LTV
BUYBACK GUARANTEE
turkey
This loan can be found at Mintos. It is a loan secured on a second hand car from Turkish lender Wowwo. There are a few reasons why we have selected this loan from the thousands available on Mintos. Firstly, Wowwo is one of our highest rated lenders due to its profitable track record and conservative balance sheet – our Mintos lender rating is 70/100. We also like that it is subject to regulatory oversight and has to follow the rules established for public companies in Turkey. While many loan originators have built up pending (overdue) payments to Mintos over the last few months, Wowwo has paid everything due on time, which builds confidence. This loan has a buyback guarantee, but we also like the fact that Wowwo has cars as collateral on all its loans – this should help it have minimal credit losses even during challenging economic periods. 
Interest rate: 12% 
Term: 12 months
personal loan
30 day BUYBACK GUARANTEE
estonia
This loan comes from Placet Group, and can be found at the new P2P site Moncera. Placet Group is another loan originator that we have rated highly in our Mintos lender ratings – our Mintos lender rating is 77/100. And that's a score they regularly tell us they are disappointed with…! We like Placet because they have a long history of stable profits and a conservative balance sheet – their loans are 50% funded with equity, which is higher than normal. Placet seems to be performing well during the COVID crisis, reporting good profits in both March and April, and with zero pending payments at Mintos. So why invest at Moncera? Rates are currently 2% higher there than on Mintos. Secondly, Moncera is offering a 30 day buyback guarantee. Loans can also be immediately sold back to Placet group at any time at a cost of only 0.5%. The management of Moncera have come from Placet Group, so there is a close relationship between companies. For investors looking to diversify their P2P investments, this could be a good option.
Interest rate: 12%
buyback loans
group guarantee
multiple countries
We are often critical of P2P sites, but occasionally we need to give credit to some too. Peerberry, and its partner Aventus Group have performed extremely well throughout the COVID-19 period. There have been zero delays with buybacks. Investors have received withdrawals very quickly. Aventus added a group guarantee for all subsidiaries. Both Peerberry and Aventus have stepped up the level of communication and provided regular financial updates about their businesses (including this interview we published with their CEO). Aventus has cut the funding it has taken from Peerberry investors by almost half, yet it still holds significant cash reserves. If anything, there could be problems with a lack of loan supply coming up, but as ever, the best loans you make are to those who really don't need your money…
And here are three loans we DON'T like....
Interest rate: 14.5%
LTV: 69%
Term: 12 months
1st lien 
Outskirts of riga, Latvia
We are big fans of Estateguru, but it is important to select loans carefully. The risks can vary a lot from loan to loan. We've seen a lot of loans like this go spectacularly wrong in places like Spain and Portugal when the property cycle turns. Why? The value of land can be very volatile, and can fall dramatically, very quickly. There can also be no buyers, because all the developers are suddenly in financial trouble. We don't have any specific concerns about the Latvian real estate market right now. But a loan secured on land, in a secondary location, at a fairly high 69% LTV is almost the last thing we would buy during a global pandemic.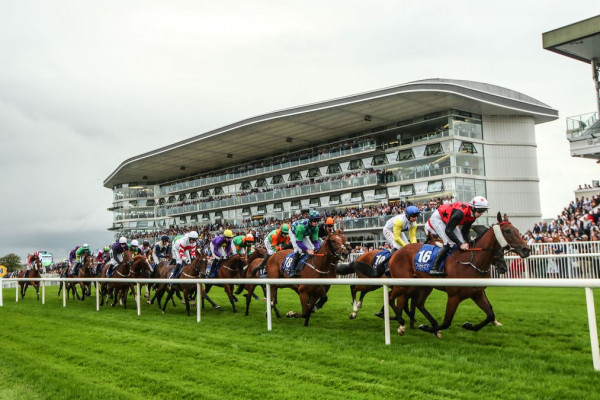 Interest rate: 12%
Term: 36 months
unsecured
ireland
This loan comes from an Irish small business P2P site called Linked Finance. However if you look carefully this loan is actually to someone who is a 'sole trader' so effectively it is a gigantic personal loan. The loan is being used to help fund a very modestly successful race horse trainer in Ireland (ranked 29th in 2019 by winnings). That doesn't sound like a great business model to us at any time, let alone during a period when it is very difficult to know when horse racing will return, and whether there will be much money available in the sport when it does. If this loan defaults, it is highly unlikely that investors would get any money back.

Interest rate: 7%
Term: 30 months
subordinated and unsecured
austria
This looks like a 'dumb money' loan, where the rate paid doesn't reflect the risks. It is a Mezzanine loan that is being used to help fund a new development project in Austria. It ranks between the senior funding provided by a  bank and the equity contributed by the developer. The main problem here is that the developer is contributing less than 10% towards the project cost. The project also has very low levels of pre-sales. If this project has problems with construction or sales, the mezzanine lenders are likely to suffer losses. That would be OK if they were getting paid a high enough rate for this risk, but the rate is only 7%. In fact, the documents show that Rendity is getting paid high commission levels to raise these funds. We think most of that should be getting paid to the investors instead.
If you are interested in any of the loans above, please make sure to read all the information provided by each investment site and make sure that they are suitable for you. While we aim to highlight potentially interesting opportunities, you must perform your own assessment of the risks and make your own independent decision on whether to invest, and whether these, or similar loans offered on each site are suitable for your investment objectives. All information is supplied in good faith based on information which we believe, but do not guarantee, to be accurate or complete; we are not responsible for errors or omissions contained therein. Explore P2P is not a financial advisor and no content can be or should be considered to constitute financial advice. All content provided is for informational purposes only.