We know what you are thinking.....
There's a lot of P2P loan sites out there, and many have offers. There's often a catch – either the platform isn't great, the interest rates are not that exciting, or the size of the bonus is capped. That's true. We don't feature any of those deals on Explore P2P, no matter how often we are asked to. However, when two deals come out on the same day, from platforms we like, with loans that we like, and when there are no caps on the cashback amounts, that gets us rather excited. Let's get to it – 
Mintos 5% cashback campaign for longer-term loans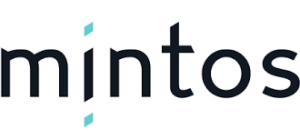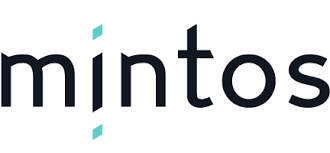 In our view, Mintos is simply the best P2P investment platform operating in Europe currently, and potentially globally. It isn't perfect, but we think any serious P2P investor should have an account with Mintos regardless of where they live. Several currencies are available to invest in (although most loans are typically euro denominated). Investors opening an account at Mintos via Explore P2P can earn 1% extra on funds invested in the first 3 months using this link.  
Mintos currenly have a promotion called the 'long-term cashback campaign'. Once you open an account (or have an existing account) it is important to register for this campaign (you will see details on the site). The cashback available ranges from 2% for 2 year loans purchased on the primary market, up to 5% for 5 year loans. 
Which loans should you buy?
Firstly, we would point you to our Mintos lender ratings.  We suggest only buying loans from lenders that achieve a score above 60. Looking at the current primary loan market on Mintos we suggest focusing on car loans offered by Mogo. These offer rates as high as 14%, and fully amortising loans can be found. This means that for a 5 year loan, the average duration will be a little over 2.5 years. Taking into account the cashback offer, this generates an effective return of 16%+. The loans are secured by the vehicle, and Mogo's cashback offer. We think this is a very, very attractive deal and that these longer term loans will sell out quickly. 
Property Crowd 2% cashback campaign for new ISA investors
Property Crowd offers investors an opportunity to purchase bonds secured against development projects in the UK. We recently interviewed Charles Tan, one of the senior managers from the business. Property Crowd is targeting sophisticated investors, with larger amounts to invest. Typically, investors with this profile have to be careful about how they manage their tax positions. That's what makes their new offer so interesting to us. Property Crowd have set up an ISA account, which allows British taxpayers to invest and achieve tax free returns. The investments available on Property Crowd tend to have short maturities – typically 6 to 18 months. 
The investments are well structured, and have typical yields of 10-13%. Add the 2% cashback, and the tax free returns, and we think this is one of the best offers that has been launched in the UK this year. Tax free potential returns in the mid-teens % is hard to find anywhere. There is also no cap on the cashback amount, which will be attractive to investors with larger amounts to invest. To qualify for the 2% ISA cashback offer, simply register using this link.