Our pick of the best P2P loans
This post is part of a regular series where we highlight what we think are some of the best P2P loans available in the UK and Europe. These loans may sell out very quickly. Even if they do, it is likely that similar opportunities are available on each platform.
Our goal is to help highlight the types of opportunities that are available on various platforms, and which types of loans offer the best balance of risk and reward.
Interest rate: 12.5% 
Term: 24 months
car loan
LTV: 76%
BUYBACK GUARANTEE
turkey
It has been getting harder to find good quality loans on Mintos in recent months. One loan originator that has been performing well is Wowwo from Turkey. Wowwo sells and finances second hand cars. It is doing well, having made €2.5m profit in 1H 2020. We like Wowwo because all loans are secured on cars, and there is also a buyback guarantee. Turkey's economy has performed many others during the Covid outbreak. The main concern is a falling currency. However Wowwo seems to have coped with this well during the first half of the year, and it has a conservative balance sheet structure too, with over €15m of equity. Overall, we think this is one of the best  loans available at Mintos right now.
Interest rate: 10%
Term: 20 Months
Secured loan
LTGDV: 59%
UK
Blend Network specialises in funding small, fairly simple developments in the UK. This loan is a good example. The development is a conversion of an old office building into residential apartments. The developer has been making excellent progress so far and has a strong track record with similar projects. The development seems to have high profit potential. This means that the developer should be highly motivated (and able) to complete the project even if there are some cost over-runs. A return of 10% is attractive relative to the risk. 
Interest rate: 7.4%
Term: 20 Months
Secured loan
LTV: 66%
London, UK
Capitalrise specialise in funding 'super-prime', very high quality projects. This project is a typical example, being located in Chelsea, one of London's premier residential districts. We have been impressed so far with the  high quality of information and analysis provided by the Capitalrise team on each of their loans. The project involves a total refurbishment of an existing building to a very high standard, and the construction of a new out-building to provide home office and gym space. In this age of remote working, we think there will be high demand for a property with this type of feature. The developer also has a good track record. Overall, we think the returns offered are about right, for this level of risk and collateral quality. Note – Capitalrise is only open to High Net Worth, and Sophisticated Investors.
And here are two loans we DON'T like....
Interest rate: 6.6%
LTV: 65%
Term: 4 months
1st lien 
Lincoln, England
We are big fans of British site Kuflink, but it is important to select loans carefully. The risks can vary a lot from loan to loan. We think this loan is much riskier than it appears to be. The LTV seems reasonable at only 65%.  So why do we say that? Valuing land is very difficult. There are often no comparable sales to use. Instead, valuers often derive a value by assuming a development takes place. We won't go into the full technical details – what's important to understand is that land valuations rely on a huge number of modelling assumptions, any of which can be wrong. The lower the quality of land, the more sensitive the value is to these assumptions. That's why we think this loan is risky – the land is in a secondary location, is difficult to value, and may be difficult to sell if needed.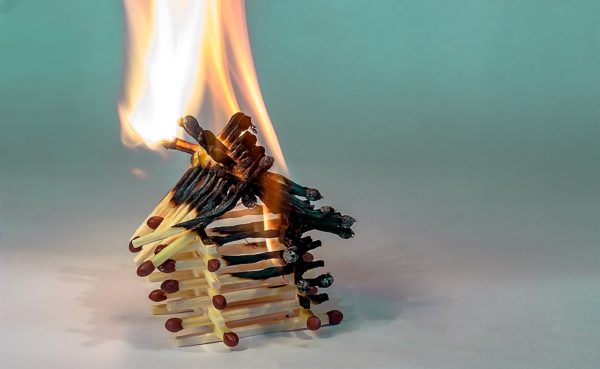 Interest rate: 9.5%
Term: 1-3 months
unsecured
Buyback guarantee
Mexico
This loan perfectly captures perfectly all the features that P2P investors need to avoid on Mintos right now. It has high country risk, very high loan originator risk and even a low interest rate. The loan comes from the Mexican subsidiary of Sun Finance Group. Despite promises from Mintos in November 2019, Sun Finance decided not to provide any group guarantees to its subsidiaries, like this one in Mexico. We are not surprised – many of them are tiny and loss making. Sun Finance Mexico scored only 9/100 in our Mintos lender ratings. On top of this, Mexico has implemented measures giving borrowers up to 6 months of payment deferrals, and is having difficulties combatting COVID-19. Avoid.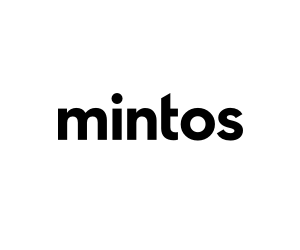 If you are interested in any of the loans above, please make sure to read all the information provided by each investment site and make sure that they are suitable for you. While we aim to highlight potentially interesting opportunities, you must perform your own assessment of the risks and make your own independent decision on whether to invest, and whether these, or similar loans offered on each site are suitable for your investment objectives. All information is supplied in good faith based on information which we believe, but do not guarantee, to be accurate or complete; we are not responsible for errors or omissions contained therein. Explore P2P is not a financial advisor and no content can be or should be considered to constitute financial advice. All content provided is for informational purposes only.