Latest update: 12 December 2020
Viventor is a multi-lender P2P investment site. Like Mintos, but much smaller
Viventor is a European P2P investment site that has been quietly growing and adding lenders to its platform over the last 12 months. So far investors have purchased €115 million of loans and the platform now offers loans from 16 different lenders. The rates offered by Viventor tend to be high – the average investor returns have been over 13% to date.
Viventor has an interesting selection of lenders, most of which do not appear on any other P2P sites. Several lenders offer secured loans  that are backed by invoices, real estate and cars. There are also several short term unsecured lenders who provide buyback guarantees. Viventor is owned by Finstar Financial Group, which is a $2bn private equity fund that is focused on Fintech investments. 
The quality of information provided about lenders varies a lot
We think it's important to assess the quality of each lender before purchasing any loans on Viventor. That's because most lenders provide buyback guarantees, so the investor will be relying on the lender to fulfil this guarantee when loans default. It is also important to get an understanding of how big each lender is, how well capitalised it is, and what's it track record. 
Some lenders have provided useful corporate presentations and recent financial information while others have not provided anything particularly useful. In those cases we have purchased financial reports from the local government commercial register office to help us assess each company and provide this information to investors here.   
New: Viventor have introduced their own ratings
In November 2020 Viventor launched their own ratings system, from A (best) to D (default). We have provided their rating score below in the tables. Overall their ratings correlate fairly well with our scores, although we would note that their A rated loan originators do not score particularly highly relative to the highest scores seen on Mintos, which tend to be in the high 70's. One other variation is Maxo.bg, which is a subsidiary of Credissimo. Viventor appear to have scored Maxo.bg based solely on the financials of the subsidiary. We have provided the score for the Credissimo group, as we would expect that Credissimo would be willing and able to support Maxo.bg if needed.
Viventor lenders - key financial information
Viventor lenders - our rating scores
Several lenders are related to Viventor
Forza, Kreddy and MyCredit are all owned by a mysterious company called 'Digital Finance International'. According to media reports it is owned by Finstar Financial Group (owner of Viventor until June 2020). However although it operates a slick looking website it provides very little information other than it operates in 14 countries in European and Asia and has assets over €70 million.  However, further research has confirmed it is based in Moscow, Russia. The Digital Finance lenders all seem to be sub-scale and struggling to become viable. 
In June 2020 Viventor was sold to the owners of one of its loan originators. Viventor was purchased by Lotus 597 BV, part of the Gielen Group, which is the holding company that owns the Viventor loan originator Atlantis Financiers of the Netherlands. The new owners have plans to grow Viventor which we view as positive, as it feels like a site that needs extra resources and more volume.
Our thoughts on the loan originators
The quality of lenders on Viventor varies significantly. Many are relatively small and newly established. Although there is quite a large selection, there are not as many loan originators with strong rating scores as we would like to see.
Several loan originators have run into difficulties as a consequence of COVID-19. We provide further details below.
The primary market often has many loans available from Atlantis, Seymoure & Hines, and Lenno, which are mainly secured loans. Many loans available on Viventor currently have low LTVs (often 35% or so) yet they also come with buyback guarantees from the lenders. This is not common but makes them attractive to investors as it reduces risk of a loss following a default.
The latest lender to join is called Prasiskolinau. It is an extremely small Lithuanian lender. Positives are that it has been operating for many years and that it makes consistent but small profits. The main negative is the very small size of the operation. Many P2P investors will have larger P2P portfolios than the entire loan portfolio of Prasiskolinau.
Latest rating changes and situation updates

Bulgarian mortgage. Secured on a 60m2 flat in Sofia. LTV 25%. 52 months remaining. Customer has made 8 months of loan repayments. Buyback guarantee provided by the lender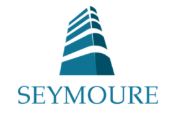 Spanish mortgage. Secured on a 100m2 flat in Madrid. LTV 12%. 47 months remaining. Customer has made 13 months of loan repayments