DoFinance is a new P2P platform offering Polish loans to investors with buyback guarantees
Few investors have heard of DoFinance up to now. That's something that the Kulikovskis brothers are hoping will change soon. After quietly establishing lending operations in several countries since 2015, they launched their DoFinance platform in April 2017 to fund their Polish lending operations. 
We think there are a few reasons why DoFinance is an interesting potential option for investors. Firstly, it provides access to loans in Poland, a large economy that is growing strongly. There are surprisingly few opportunities to purchase loans in Poland, and the rates available elsewhere such as on Mintos and Twino tend to be lower than those offered by DoFinance. 
We also like the 'instant' buyback guarantee, which means that loans are repurchased as soon as a loan payment is missed. This means that investors are only ever holding performing loans in their DoFinance account. 
The main risks around investing with DoFinance relate to whether the loan originators can fulfill such a strong buyback guarantee. The non-performance loan ratio is currently 6.7%, which is very low for this type of lending. The lower the default rates, the more likely it is that lenders will be profitable and able to honour their buyback guarantee commitments. We understand that the Polish lender appears to be achieving good financial results although it is very early in its business operations.  
Overall we think that DoFinance is an interesting option for investors looking to diversify their portfolios, earn high returns and test out a new platform. However as it is new, it will take time for investors to start allocating larger sums to it.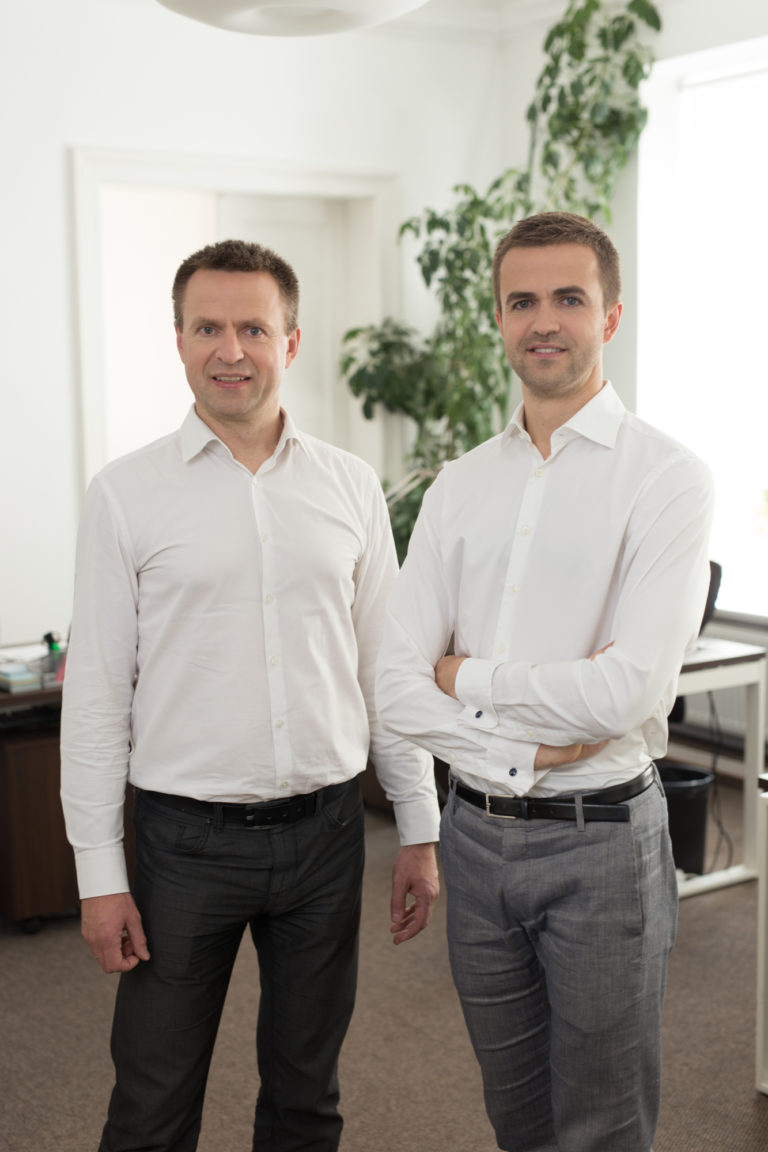 You are a fairly new platform that people may not have heard of yet. Can you give a bit of background about the history of DoFinance and how big it currently is?
DoFinance is part of the Alfa Finance Group – an online lending and investment management company operating in Europe, Transcaucasia and Asia. Since its launch in 2015, the Alfa Finance group has attracted almost 200 000 registered clients and €25 million in loans issued as financing loans. Loans available for investment on DoFinance originate from the Alfa Finance Group. While its headquarters are located in Latvia, the Alfa Finance Group also has offices in Indonesia, Poland and Georgia. At DoFinance, we stand for finance for human. Investing should be accessible not only to those with professional experience – everyone should have the chance to become his/her own financial director. Our task is to create investment process that is as easy as possible, and, according to the feedback of our investors, we've been pretty good so far.
Who is behind the platform, and what level of investment has there been into the platform?
We are the owners of the platform and have funded it. €2 million has been invested. We have extensive professional experience in financing and international business. Viesturs has a background in the banking sector and real estate, Viesturs and is is directing the risk assessment and management. Janis has a professional background of Janis includes business development in Europe and Asia.  Our acting CEO Ingars Zagorskis has proved himself in managing marketing and sales in one of Europe's leading payday loan companies and in the field of international banking.
Which entities stand behind the buyback guarantees? How big are they and are they profitable?
The buyback guarantee is provided by the loan originator. Currently investors on DoFinance invest in Polish consumer loans, hence the buyback guarantee is provided by the Alfa Finance Group sub-holding company in Poland – Alfa Finance Sp. z.o.o. Alfa Finance Sp. z.o.o brand www.tanikredyt.pl is one of the leading payday loan brands in the Polish market. It is a stable and profitable company with a permanent returning client and fast growing new client base. Well-balanced strategy has allowed to maintain a rapid pace of development and to stay profitable. Successful risk management instruments allow to keep the NPL rate low – at the moment it has decreased to 6.7%. A customer-oriented approach is another priority of Alfa Finance Sp. z.o.o, and feedback
shows that 95% of clients experience it positively.
You offer an 'instant' buyback guarantee. How does that work?
All loans we offer have an instant buyback guarantee. Compared to other P2P platforms on the market, where investors have to wait to receive his/her money, on DoFinance buyback guarantee kicks in instantly. Instant in this case means that if the borrower hasn't paid back the loan, the investor doesn't have to wait for an extra 30 or 60 days (after the investment due date) to get his/her funds back, the money is available right away. Simply put, in case of loan extension or defaulting loan there is absolutely no impact on the investor as the
buyback switches on directly.
How many investors do you have now? What is your monthly volume through the platform?
DoFinance was launched in April. Since then, the number of investors has grown rapidly –currently we have more than 1400 investors from around the world. New investors have tested and approved the platform which has led to an increase not only in the number of
investors, but also in the value of investments. DoFinance is a newcomer to the P2P market and it is only natural that investors test it during the first months. By investing a reasonable amount of money, investors check the platform – is this what I'm looking for, can I trust the platform, how platform operates. Although DoFinance is still in this exploratory stage, the results are very positive, and we are happy to see the trust investors place in us. For example, compared to June, the number of investors has doubled in July, and the invested
funds have grown 2.3 times. The trends lead us to believe that August will reach new investment records.
You currently offer loans from your Polish business.  Are there plans to grow into other markets?
At the moment DoFinance offers investing in consumer loans from Poland. The platform is open to international investors. Besides the EEU countries, DoFinance recently has become available also to investors in Asia: Indonesia, Singapore, Vietnam, Thailand, Malaysia, South Korea and India. Moreover, not long ago we opened a representative office in Asia, becoming the first European-based P2P platform to open a customer centre in Indonesia. The current loan demand in Poland completely satisfies the needs of our investors,
however, we want to make sure that we offer more diversified investment opportunities to our investors. We are planning to broaden the investment portfolio of DoFinance to provide investment opportunities in loans and assets also from other countries.
How do you manage your credit risk? What is the background of the team in charge of underwriting the loans? What % of your loans have been defaulting?
In alternative financing, smart risk management is a question of survival. Invested funds are safe only if the process of issuing loans is stable and growth-oriented, therefore risk assessment and mitigation is one of our priorities. It is done by combining big data or the
credit history and smart data – the behavioural patterns of the potential borrower. The core of our team is formed by experts on risk assessment and management. To keep a pulse on the field and have a complex overview, it is not only risk management experts with
experience in financial sector alone but also other fields. Combining human expertise with that of technology innovations allows to maintain and improve the quality of risk assessment in the process of issuing loans – the current NPL rate is 6.7%.
What interest rates are the customers typically paying? Are these 'payday' style loans or more standard instalment loans?
In Poland, we provide only short-term payday loans with the maximum repayment term of 30 days. Interest rates vary based on the loan. You can find detailed overview of the interest rates here: https://www.tanikredyt.pl/documents.
You offer different products and different investor interest rates – what is currently most popular with new investors?
Currently the most popular investment plan is the one with 12% ROI – a long-term investment plan that offers the highest return. The idea is simple – the longer the investment period, the higher return. Short-term investments, starting from 1 month, offer 6% return, while long-term (6 months and up) offer 12% return. The guaranteed payback term depends on the chosen investment plan and preferred withdrawal term.
What are the plans for DoFinance going forward? 
DoFinance continues to grow – every month the numbers of investors and investments increase. The investors' base is highly international thus we are working to make our platform even more accessible to everyone. Next to English and German, the platform has
become available also in Spanish, but we do not plan to stop here. Next to EUR, soon it will be available in different currencies as well. Not long ago, we expanded to Asia. There are things happening, and the best way to keep up-to- date would probably be following our
Facebook page. Our investors suggest DoFinance is one the easiest and fastest P2P platforms on the market. We appreciate the positive feedback and continue working to improve and simplify the investment process even further. We learn from our investors daily. Each and every one of them has a different approach and different needs. So, the platform must offer diverse opportunities that are simple and easy to use. It is challenging but not impossible.
Janis & Viesturs, thanks for your time.
If you would like to learn more, you can visit DoFinance 
here
.