Lenndy is a new multi-lender platform that is following in the footsteps of Mintos. We speak with CEO Donatas Šatkauskas
You've probably heard of Lendy, which is one of the largest British P2P platforms. You may not have heard of Lenndy though, an unrelated platform that launched 15 months ago in Latvia. 
While there are a lot of new P2P sites that have started recently, the interesting thing about Lenndy is that they are offering loans from multiple lenders. This makes them similar to the big market leader, Mintos. We like sites that offer loans from multiple lenders, as it allows investors to more easily diversify their investments, and it provides more choice. Lenndy also focuses on business loans, which differentiates them from the many consumer loan platforms they are competing with. 
Lenndy has been growing throughout 2017 but is still a fairly small platform – €7m of investments to date. They currently offer loans from 3 lenders. Loans offered include mortgages, auto loans, business loans, and invoice finance. Around half the loans have buyback guarantees. 
The website is functional but lacks some of the functionality offered by other sites, and there is still room for it to improve in a lot of aspects. For example, there is currently no auto-invest feature. 
Lenndy is really geared up for investors who are looking for high returns and are willing to take on some extra risk. Many of the loans offer interest rates in the region of 12-15% which is attractive compared to rates available for similar loans elsewhere. 
While the interest rates offered are high, there are however a few risks to consider. Firstly, some of the lenders are very small and there is a risk that they may not be able to honour their buyback guarantees if defaults become too high. Secondly, some of the loans do not have buyback guarantees, so there is a risk of default. Finally, although the platform has reached break even already, there is always a risk that the platform may not be successful in the future. 
That being said we think that Lenndy could have a place in a broader P2P investment portfolio for many investors, and it is worth considering. 
To visit Lenndy click here.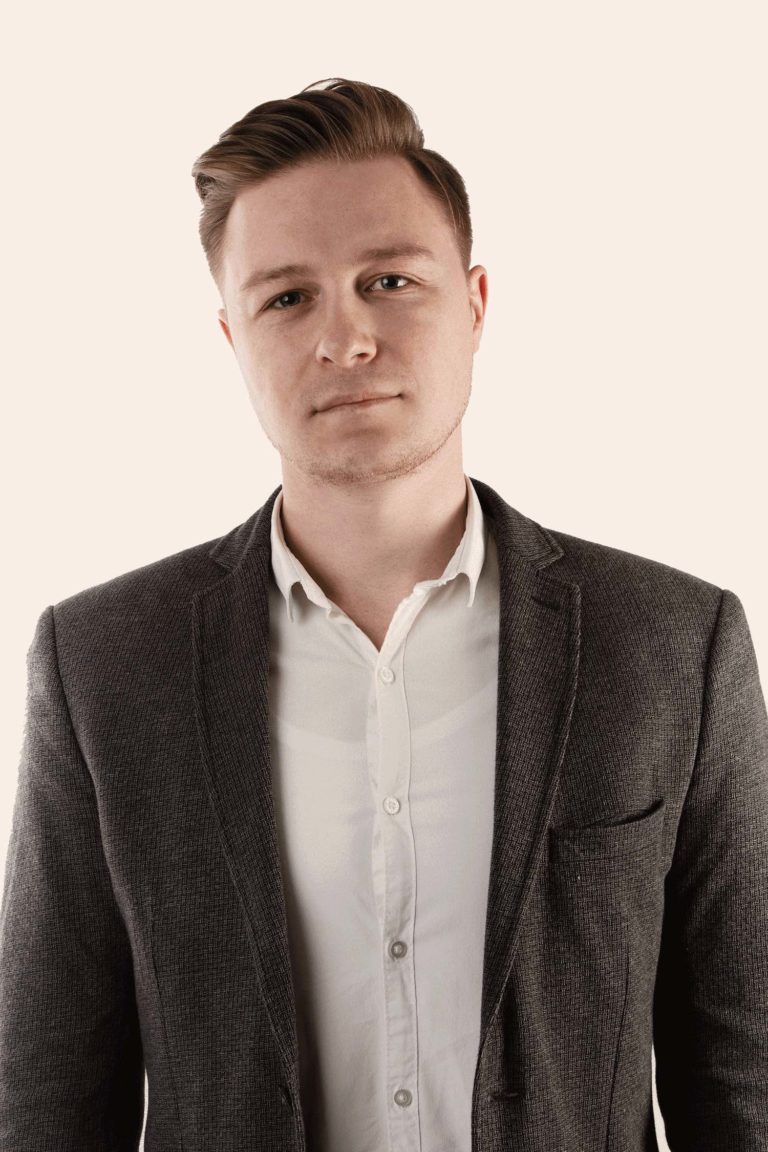 Donatas what is Lenndy? How does it work?
Lenndy is a P2P lending marketplace where investors around the world are able to invest in pre-funded business loans issued by multiple loan originators. Lenndy focuses on providing sufficient supply of short-term Eastern European business loans for investors.
Who are the founders and key employees?
Lenndy was started in late 2015 by 3 co-founders – Donatas Šatkaukas, Arturas Stukalo and Tadas Krivickas. All co-founders brought different competencies to the table required to launch a successful investment platform. Currently, Lenndy employs 12 employees, where 6 of the work on the technical side of the platform.
Why did you launch Lenndy?
We realise that sharing economy is gaining momentum in financial services area. We created Lenndy in order to support entrepreneurship, contribute to growing small and medium businesses and give an opportunity for investors to join us in a way. We have created a tool for ordinary individuals to put their savings to good use and earn great return starting from 100 EUR investment.
There are many platforms out there – how are you planning to compete and attract investors?
There are a few companies that use a similar lending marketplace business model, however, the majority of the platforms are focused on consumer loans. On the other hand, Lenndy offers only business loans that usually more secure due to pledged collateral, multiple personal guarantees, etc.
What have the challenges been and what improvements are you focused on currently? 
We interact with thousands of investors, 3 current loans originators and potential loan originators on a daily basis. We strive to ensure the quality of the listed loans, improve the speed of our platform and add additional functionalities to improve the experience for our clients.
Who has provided funding to launch the platform? When will Lenndy become profitable?We received seed funding from an angel investor. Revenues currently cover all fixed and variable expenses. However, we have ambitious plans for the future and additional equity funding will be required in order to scale further. We seek to grow our brand within Europe and to be focused on high quality loans with great risk-adjusted return for our investors.
Are you planning to list any more lenders on the platform during 2018?
In year 2017 we focused on building great risk management foundation and improving platform functionalities for our clients. In 2018 we are planning to expand and reach new markets such as Poland or Latvia. We aim to work only with the most trustworthy loan originators, therefore, we pay a lot of attention to our due diligence of the perspective loan originators.
Some of your lenders are extremely small (one of them has only 1 employee). How did you get comfortable that the lenders were sufficiently strong to be suitable for your investors to purchase the loans?
In Fintech business there usually is sophisticated technology behind the company. Number of employees is just one piece of the puzzle. We can see that lender has resources and funding behind the company, well-knows board members and established processes as well as great track record. In addition, it is often wise to outsource some of the services such as marketing, accounting, loan recovery, etc. We pay great amount of attention to issued loan portfolio and how it is managed. Moreover, we placed quite a few monitoring processes to ensure everything is done in accordance to their established policies.
What improvements are you working on for your site? Are you planning to have a secondary market?
Currently, we are finishing automatic investment implementation and starting developing SEPA payment system, which will eliminate the need to use Paysera account. We already have a secondary market, however, it differs from other platforms. At Lenndy, investors are able to sell any current loan for fixed 5% fee. However, we are planning to develop more dynamic secondary market where investors can list their loans and other users would be able to invest in the just like in the primary market.
What are your goals for Lenndy over the next 2 years?
In the next 2 years we are aiming to have at least 6 loan originators from multiple countries in Europe. We are in negotiation with couple of companies but we are sticking to our strict due diligence. We denied a few loan originators as they haven't passed our due diligence policy. According to investors' feedback we are going to ease their investing experience by introducing new functionalities and maintaining security.