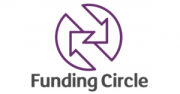 Funding Circle is currently the largest P2P investment platform in Europe. It has received full FCA authorisation and is one of the few funds to have received investment from institutional funds. These funds perform significant amounts of due diligence before making investments, which provides some level of assurance for other investors. Funding Circle has been lending since 2010, which gives it a longer track record than most other platforms, and allows it to provide investors with high quality data. Most investors will make use of the autobid feature, which will allocate funds across up to 400 different loans. This is a good option for investors who want to take a more macro view and allocate their investments based on a target return and risk level.
We were disappointed with the recent announcement from Funding Circle that they will no longer allow their investors to manually select loans. Their announcement suggested that investors who manually selected loans achieved better returns. We tend to prefer sites that allows investors to manually select the loans, as it rewards investors who perform their own analysis and helps them create a more tailored portfolio.
Funding Circle is most suitable for investors who favour placing their funds with a large, well known platform, who don't want to have to devote significant time to managing the funds they hold on the platform.
Funding Circle are currently offering a £50 Amazon voucher to all new investors who transfer in at least £2,000 and commence lending by the end of November 2018. To take advantage of this offer simply click on this link and register.