It's been 3 years since we caught up with Igors Puntuss. A lot has happened since then
It's been three years since we last caught up with Igors Puntuss of Bulkestate. Back then the platform was very new and was just getting up and running. However we could see already then that the loans they were offering were secured on attractive real estate projects and properties, while offering investors high interest rates. That hasn't changed. As a result, even though they remain a fairly full platform, they are on our Top 10 list of European P2P platforms.
As expected, COVID-19 has presented Bulkestate with challenges this year, as he explains below. However, they are fortunate in being based in the Baltic region, which has (so far) been much less impacted than many other European countries. Bulkestate seems to be well placed to weather the storm 
There are few opportunities for investors to earn 13-15% returns secured on completed real estate with low LTVs at the moment. In fact, Igors admits that he won't be able to grow his investor base much bigger – there's a limited supply of secured loans available at those returns. If you are thinking of adding a new platform to your investment portfolio, now might be a good time to open a Bulkestate account. Bulkestate only offers a small selection of loans at any time. That means it will not offer enough diversification for investors who want to operate just one P2P investment account. However, for investors looking to hold investments across several platforms, Bulkestate loans provide an attractive combination of high returns and lower levels of risk.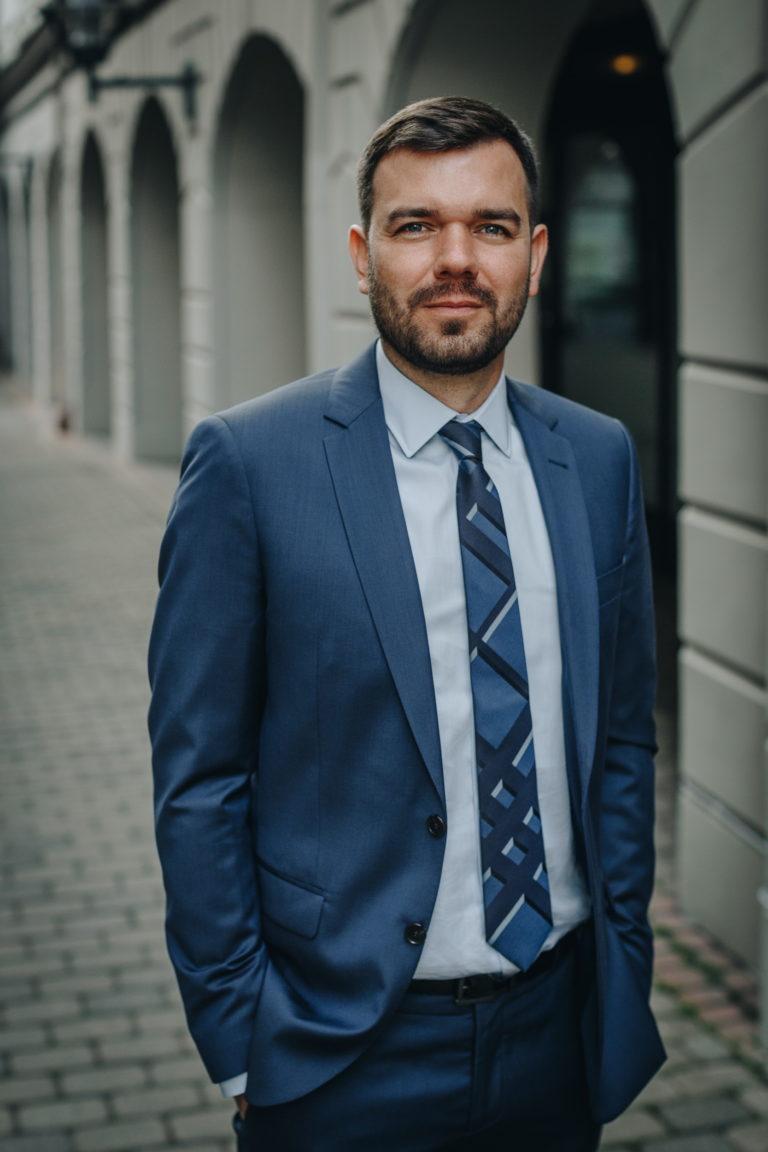 Igors, how are things going at Bulkestate?
We are doing well. Sure, we've had to deal with the COVID-19 crisis and the fallout from the recent events with fraudulent platforms. For example, in February before the pandemic, we raised around a million euros and then, for the next few months, it was down to approximately 150 thousand euros a month. The fall was quite wild, but we expected that. Now investor interest has returned and we're seeing growing demand for investment opportunities.
And what have you seen in the last couple of months?
Improvements started in the summer. The impact in the Baltics was relatively brief while other countries were in complete lockdown. We experienced quite serious limitations too, but we could return to our daily routines more smoothly than elsewhere. In the Baltics, although there  is caution, everything is still working. People are out in the streets and can carry on with their daily lives while obeying some ground rules on social distancing etc. I think in the case of the Baltics, there wasn't much of a panic, because the region was never fully closed and, luckily, we've had the lowest COVID-19 infection rates in Europe.
How has COVID-19 impacted the property market there?
We saw prices drop for a few months at the peak of the crisis. When the situation was at its worst, people ceased selling and buying activities, but only temporarily. "Ober Haus Real Estate", the largest real estate company in the region, has estimated that prices fell by 10%, and then by July, prices bounced back. Two months ago, we had a live webinar with the field experts, including a representative from the "Ober Haus Real Estate Latvia" where we discussed these topics and concluded that no specific changes have occurred in the local real estate market. I believe that when the second wave comes, the level of panic will be significantly lower as people already have experience and are more prepared for the situation.
Another impact was a delay of construction in development projects between March and July as the emergency situation severely changed overall work conditions, including works on construction sites. It had an overall influence on all renovation projects, affecting some of the projects that were funded on our platform as well.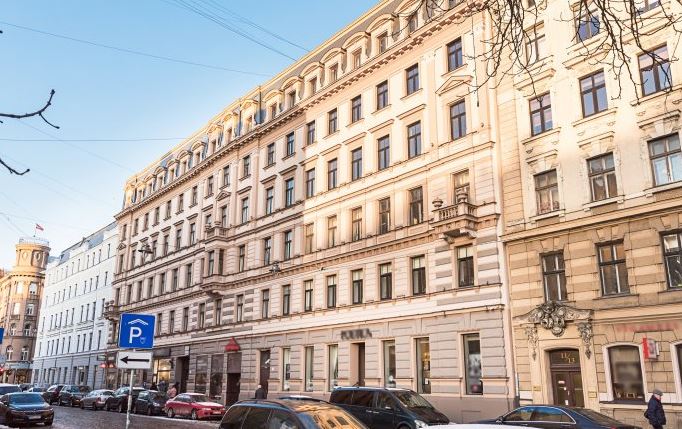 The crisis also had an impact on executing sales of high-end apartments. For example, our largest project is the Aleksandra Apartments. These are luxury properties where the main buyers are non-residents. Due to border closure, the sales could not be completed in time as they must be signed in person at a notary office, thus the loan repayment is delayed. Still, we believe that these are temporary circumstances.
The rates on Bulkestate are quite high. How does that work for developers in the Baltic region, because in Western Europe developers work on thin development margins? They probably make only 1.3-1.4x or so.
The situation in the Baltics is very different as developers make higher returns for several reasons. In Baltics, the demand for residential real estate has been increasingly growing over the last years, fueling a steady increase in prices. It was largely driven by a large percentage of citizens still residing in sub-standard Soviet-era apartment buildings and willing to improve their living conditions, plus the ongoing migration from regions to larger cities.
As the apartments in new developments are more expensive, a sufficient secondary market demand increases, however, not all property owners can provide supply in sufficient quality. One of the most obvious reasons for this is that following the collapse of the Soviet Union, a sizable number of properties on the market were returned to the legitimate heirs during the denationalization which was common in Baltics. As a result, there are people who are only making a thousand euros a month, while owning a property worth millions of euros. They lack funds to improve or even maintain these properties and they are willing to sell. However they find it hard as real estate markets have relatively low liquidity for  entire residential houses with purchase prices in the range of 1-3 million euros.
All of the above creates circumstances, where such properties can be purchased from post-restitution owners at a price significantly below their market value (as measured by the price of individual apartments) by real estate developers and sold further to individual buyers or investors with a confidence that the demand will be high.
Some of your loans are refinancings. Is Bulkestate lower cost than alternatives?
Some of the alternative funding companies most likely would charge around 20% to 30% interest rate annually. That is why we have loans on the page that are refinancing of third-party financial commitments as the borrower can significantly decrease the interest rate. Thus, Bulkestate rates are actually relatively low compared to those that are offered by alternative funding companies, although our loan rates may seem high if compared with other crowdfunding platforms.
What about the local banks, why don't they have an interest in participating?
After the real estate/banking crisis in 2009, local banks are very cautious on lending in general and real estate lending in particular (as they lost most of the money in real estate projects. Bank loans are available for entities who have strong existing cash flow which guarantees repayment of the loan without the need to sell the collateral. It is not always the case for real estate developers, especially the ones who have started operations recently. Also part of our clients – borrowers – are taking loans to increase their working capital against real estate collateral which also makes them not very attractive to banks.
We are also cautious in selecting clients who can raise funds in our platform. But real estate sales are an integral part of our operations, and we feel much more comfortable to work with real estate that is part of the security package.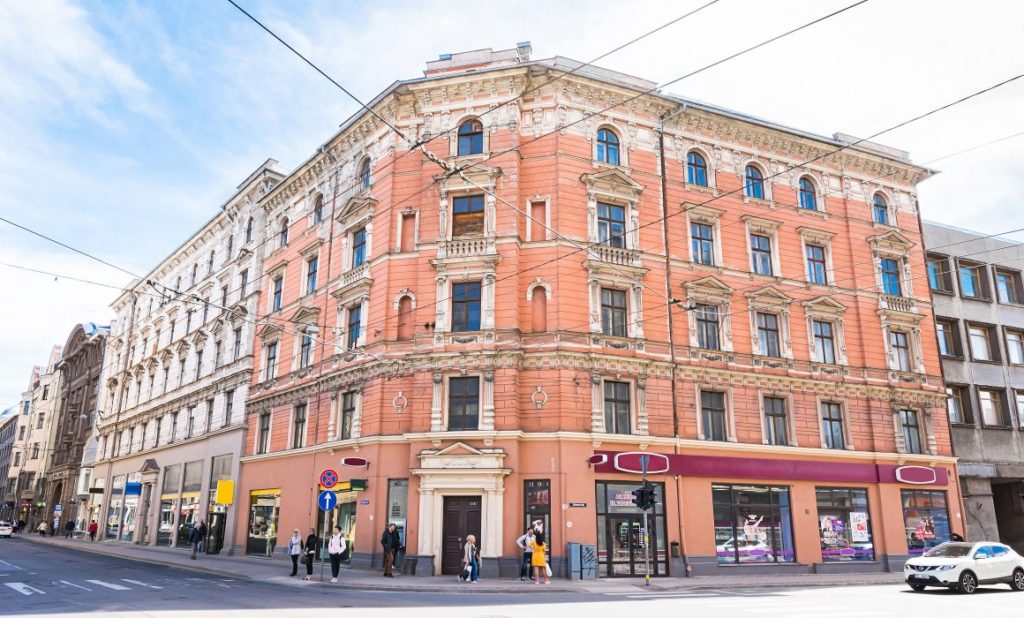 How much lending have you done so far?
So far we've done 100 loans in the total amount over 15 million euros.
And how many of those do you expect to default?
 In the current situation, we have to state that the risk of default has increased. But we are looking for ways to solve problems with each borrower individually. For example, not too long ago we dealt with a borrower who had difficulties repaying the loan as he had accumulated high tax debt and, also due to his increasingly poor health condition and age, could not solve these issues effectively. We agreed to overtake the property ourselves and were able to return the money to investors through the sale of the property. The loan defaulted, but because we reacted fast, things worked out well and no loss was incurred by the investors.
Another situation is the Aleksandra Apartments property. Four loan repayments currently are delayed as the borrower has had difficulties returning the funds.
Although we have an option to pursue legal action and overtake the properties, we chose to cooperate and give time for the borrower to seek an alternative solution. Currently, the borrower has proposed a plan to refinance the loans with a local bank, while still actively looking for a chance to sell the properties he owns to return funds to Bulkestate investors. The latest news is that he will be able to refinance 3 out of 4 loans which is great. The fourth loan would be refinanced on our platform with a condition that the borrower repays all debts and decrease the LTV rate by at least 5%. That, in our opinion, would be the best scenario, as it ensures the fastest way to recover the funds, plus we have received support from our investors on this solution too. The approach with a forced auction would impose a complicated sales procedure, which would significantly narrow the range of buyers and reduce revenue, not to mention the length of the process.
Currently we do not expect that default rate will exceed 6% of the  open loans.
There's been some discussion online about your political activities. What do you want to say about that?
I haven't received many direct questions actually, but yes, it's publicly available information that I have been a member of one of the political parties. I have taken part in local elections for a city council and a while ago worked for the city council in an administrative position. It is no secret that any job related to the political environment tends to provoke situations that are viewed as ambiguous and sometimes might even call in question my intentions. That is why more than a year ago I decided to leave the party and the council work as I didn't want to cause any issues that could affect Bulkestate.
While there haven't been any situations that could be applicable as a conflict of interest regarding Bulkestate, I felt a slight overall tendency to accuse me of the fact alone that I was associated with the city council. In my opinion, as absurd as it is, it still would be unnecessary collateral damage for the company.
Can you explain the economic interests that Bulkestate has with some of the projects listed on the site?
While typical investment objects come from the third parties (those might be loans for some slight property renovation works or for increasing the capital of borrower companies), there are also quite large development projects on the platform, and some of them are related to the management team that Bulkestate works under as well.
We have always been open about it as we see it as an opportunity to provide direct funding for the projects as well as provide a very profitable investment option for our investors. Furthermore, it gives us a chance to closely manage the development process. It wouldn't be possible at such scale if the loan would be funded for the third party. We would like to avoid providing funds for any large development loans without being in control of what happens on construction site.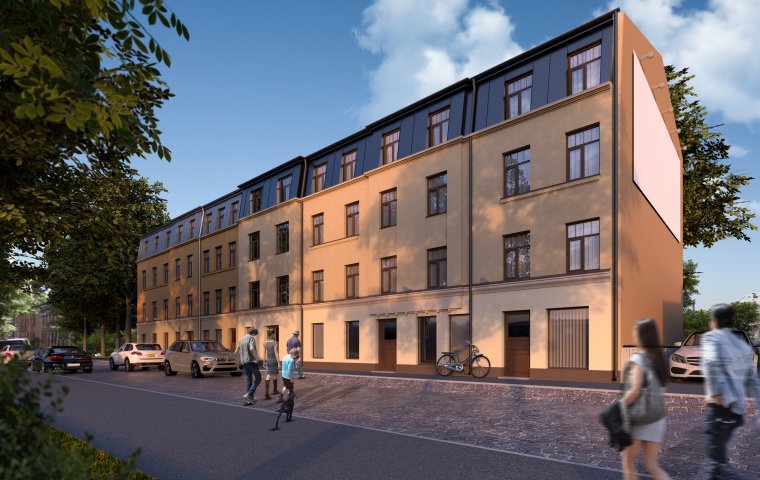 These development companies own numerous properties and also fund their projects with offline investors, who can provide several millions of euros. When the funds are acquired on our platform, we open an investment opportunity for regular retail investors. There haven't been any issues at all regarding the projects related to us, as all of them pass all stages of due diligence process just like other projects. The related loans are properly analyzed and approved by our team of professionals within Bulkestate and all loans are secured with a mortgage as usual.
How big does Bulkestate need to get for it to become a profitable standalone business?
 We are already profitable. It depends on a few factors, but I think in 2020 Bulkestate's profit could be up to half a million euros, which is thanks to our group-buying activities, where our main profit comes from.
Apart from other platforms, we do not focus on growing our lending volumes. We are quite happy to keep our loan book at around 15 to 16 million euros and we are satisfied with our current position. We do not aim to scale up or have a massive expansion to other countries. While currently we have our club of investors with 7,000 people, we are looking forward to growing that number by another 3,000 to 4,000 and continue to work hard in improving the usability of the platform to make the experience for our investors even better.
What changes do you see coming in term of regulation?
 Our lawyers were involved in commenting and providing input for the Estonian Ministry of Finance for preparing the EU regulation on crowdfunding service providers. So, we are well aware and prepared for implementing the changes which will come with the new regulation. The EU regulation will likely be adopted by the EU Parliament later this year and then there should be a 2-year transition period to ensure compliance with new requirements.
Our bank, Estonian LHV, is already preparing for that. It will be a similar approach to that implemented by Lemonway. In my opinion, with this, it will be much harder to have scam sites and this is excellent news for investors and the industry. I just hope that the legislation doesn't go too far such as what happened in Portugal, where investors were not allowed to invest more than a few thousand euros annually. There needs to be a balance between allowing platforms to be viable and protecting investors.