One of the great things about P2P investing is that there is a huge variety of loans that are available to buy. Investors can choose from different borrower profiles (businesses, individuals), loan structures, countries and platforms.  To reduce risk, it's important to create a P2P portfolio that is diversified across different loan types, different lenders and different investment platforms.
However, it is important to balance this need for diversification against achieving the best returns available (relative to risk). Other factors also need to be considered, such as the quality of investment platforms, availability of loans, currency, and targeted duration. Taking all these factors into account, in our view, bridge loans represent some of the best opportunities available to P2P investors currently. 
So, what is a bridge loan?
A bridge loan is a short/mid-term loan secured against  real estate. There are a few common scenarios when a bridge loan is taken out:
They are used by investors who want to buy and then sell a property in a short space of time, usually after doing some kind of renovation works

Business owners are frequent users of bridge loans. They often need to raise cash at short notice to take advantage of business opportunities. A bridge loan, secured against their home residence, can often be an attractive way of raising the cash needed 

A real estate buyer finds an attractive purchase opportunity, but does not have sufficient time available to obtain longer term financing. A bridge loan provides financing until this longer term, cheaper funding can be obtained. Bridge loans can also be used in situations where a real estate owner needs to complete the purchase a second property before they are able to sell their first property. 
Here's why bridge loans can be great P2P investments
Bridge loan returns can range from 7-12%. In our view, this is a very attractive return relative to risk and also relative to the returns that can be achieved from investing in other types of P2P loans. For example, bridge loans have a significantly lower risk profile than development loans. Development loans have several additional risks – particularly surrounding whether the property is successfully constructed, and whether the properties can be sold at the expected valuation. However, the returns available on bridge and development loans tend to be very similar. To us, it's clear that the bridge loans are significantly more attractive.
Loans are secured against real estate assets. If a borrower misses payments, the properties can be seized and sold. As a result, losses arising from defaulted loans tend to be quite low. Courts are also usually quick to allow lenders to take possession and sell loan collateral if a borrower defaults, as the loans are usually structured as a commercial loan (which tends to have less protections in place for borrowers against eviction and repossession than ordinary mortgages)
Most bridge loans have maximum 'loan to value' ratios of only 70%. There is still some risk of loss – property values can fall, and properties can sell at lower prices than expected.  However, in many cases, a moderate LTV will minimise the likelihood of loss if a property is repossessed following a default by a borrower.
Collateral valuations are usually reliable
Bridge loan collaterals are often single residential properties. These are amongst the easiest assets to obtain reliable valuations, as there is usually a large amount of data available to the author of the valuation report. It is actual relatively easy for investors to do their own assessment of the valuation provided by using real estate internet portals.  some cases, the property may have been recently purchased. 
Bridge loans usually have terms of 6 to 12 months. We think this is an ideal length for many P2P investors. It is long enough to earn sufficient interest income to justify the time it takes to review a loan, without locking up funds for a long period of time.
Collaterals are often renovated 
Bridge loans are often used to fund refurbishment works. This increases the value of the collateral and therefore reduces the risk for a lender. It also reduces the likelihood that a borrower will default, as they will act to protect the equity they have invested into a property.
Borrowers are often wealthy, and have track records
Borrowers are often 'asset rich' but 'cash poor'. Many bridge loan borrowers hold large amounts of assets, and have a high net wealth. In our view, this profile of borrower creates a reduced likelihood of default as the borrower is likely to find the means to repay the loan if needed, and will want to avoid damaging their credit record. Many borrowers are also repeat customers of the P2P platforms, and can demonstrate a track record of successfully refinancing and repaying their bridge loans.
The best platforms to find P2P bridge loans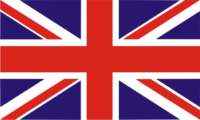 Bridgecrowd offers British bridge loans. Loans are usually secured on residential properties in good locations, such as central London. Bridgecrowd caters to investors with larger amounts to invest (minimum £5000 per loan). Nevertheless, they offer loans that receive very high demand from investors due to the high rates (around 10% currently) and strong track record of Bridgecrowd. For our review of the site, click here. For details of our exclusive £100 sign up bonus, click here.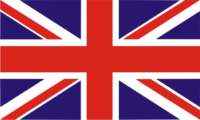 Kuflink is another site that offers British bridge loans. It has a range of products on offer but our favourite is the 'self-select' product. Rates are lower than available on Bridgecrowd at around 6.0-7.2%, but the minimum investment is only £100, and the loans are structured in a way that dramatically lowers the risk for investors. For our review of Kuflink, click here. Kuflink also has one of the most attractive bonuses available currently. For further details of the £100 bonus, click here.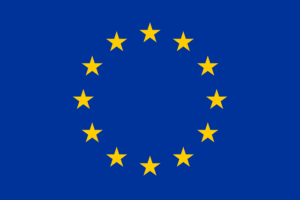 EstateGuru is one of the fastest growing P2P investment sites in Europe. That is because they are one of the very few sites to offer real estate secured loans, including bridge loans. We think it is important to be selective when choosing which loans to invest in, but there are many interesting bridge loan opportunities, with typical rates of 10-12%.  For our review of EstateGuru, click here. EstateGuru also offers new investors a sign up bonus, for further details, click here.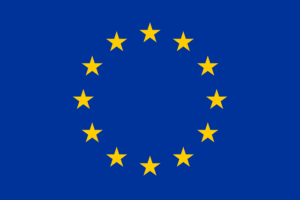 Bulkestate is a small site that launched last year. It occasionally offers bridge loans with some of the highest interest rates that can be found anywhere – 14%. We think it is worth registering as an investor at Bulkestate to monitor the loans available and take advantage or these types of opportunities. To visit Bulkestate, click here.