Blend Network is a new site focusing on smaller developments that few banks are funding right now
Blend Network is a P2P investment site based in the UK. The site offers secured loans in locations outside of London. It argues that there is a lack of funding supply in many parts of the country. British banks are also preferring to fund larger projects, creating funding opportunities for businesses such as Blend. Many of the loans that have been listed on Blend so far have been projects located in Northern Ireland, Scotland, and Northern England. 
We agree that many banks have pulled back their funding in these areas, and we are not surprised that interesting opportunities can be found. The real challenge for Blend will be to grow the site significantly while continuing to find opportunities that allow it to charge interest rates in the region of 12-15%. 
We have always favoured bridge loans over development financing, but the main reason for this is because there has not been any pickup in yield in British P2P loans to take on the extra risk of development finance over bridge finance. The underwriting and credit assessment quality on some sites has also been poor. 
However, there are two reasons why these concerns may not apply to Blend Network. Firstly, investors are offered higher than normal returns (in fact probably the highest that can be found currently for secured British P2P loans right now). Secondly, many of the mistakes made by other lenders have been on large scale, multi-million pound tranche loans where, when things go wrong, they go very wrong, and avoiding losses can be difficult. Blend is focusing on smaller development projects and renovation projects where there is much less uncertainty surrounding asset values and the ability of the borrower to complete and sell the assets.
That's not to say we love every loan Blend has ever offered – we would not have been interested in funding their loan secured on farmland for example. However, we think it is a good idea to join and get on the mail list of many of these smaller sites, as that's often where the 'hidden gem' loans can be found currently, and the best loans get taken quickly. 
Blend will be most suitable for investors with larger sums to invest. The minimum investment in any loan is £1,000. This is less than other some other sites, such as Bridgecrowd, but it still makes it more suitable for investors with P2P investment portfolios of at least £25,000 and upwards in our view.
To visit Blend Network, click here.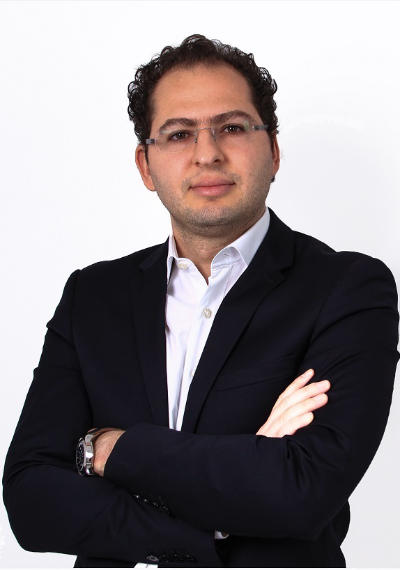 Hi Yann. To begin with, please tell us about your background? What were you doing before starting Blend?
My background is being a trader. I was an investment banker for 10 years, I used to head up a commodities team at Morgan Stanley. I spend most of my career trading gold and copper there.
There are many British P2P sites now. What is the gap in the market you are going after?
There are peer-to-peer lenders out there, but each platform offers a very different product. The way we like to look at it is, peer-to-peer is like a sandwich, what matters is what's inside. We at Blend Network focus on a very specific niche part of the market: we fund more affordable houses across the UK regions but outside the M25 [London]. Why? Because there's a great housing shortage across the UK and we believe there is a major funding gap that peer-to-peer is able to fill. And by lending in places across the UK where the market is strong and funding unavailable, we are able to secure high returns for our lenders. Our average return to lenders is 12% p.a. We want to serve the part of the market that's less serviced, that's how we manage to access great risk/reward loans.
What's your approach to underwriting and risk management? What are the key steps you take before issuing a loan?
Coming from a banking background, risk management is a key part of the business to us, we want to ensure we keep bringing good-quality loans to our lenders. Our underwriting team is made of senior bankers former private real estate fund managers. Our credit committee is chaired by a senior banker with 35 years of experience underwriting deals. As much as the lender's experience and the lender's journey is fully automated in our platform, the borrower's is fully manual. We always visit the site, we always meet the borrower in person and try to understand their project, what they are trying to achieve and whether they can deliver what they say they want to deliver. And last but not least is the exit strategy. Every deal then goes through our credit committee, and only if a deal passes all the stages it is then listed on our platform.
Some British secured lending platforms have really struggled recently. In particular their valuations seem to have been very optimistic. How can investors get comfortable that Blend won't make the same mistakes?
I think quite a few people with a London-centric approach got into trouble because obviously the London market has been all over the place and we got to a point where valuations just didn't make any sense. Our focus is very different. We focus on the more affordable segment of the market where the market has been fairly stable yet strong. The average value of the houses and flats that our borrowers are building is in the £250-350k bracket, which is a part of the market that has not been affected by the bubble that London has. That's where we want to keep our focus.
Furthermore, in development loans it's very important to release the money in stages, and that's key to keep control on the project and reduce our risk of default. In fact, we have 0 defaults and want to keep it that way.
What types of investors have you been attracting so far?
Our lender base is a mixed bag of, one the one hand some high net worth individuals and family offices who lend £20-100k on each loan, and on the other hand a growing number of private lenders who put anything from £1k to £5k across several loans. At a time when savers have been getting penalised by near-zero bank rates for nearly a decade, a 12% return p.a. on property-secured loans is a 'no-brainer'.
This is why peer-to-peer is great, because private investors can access the same terms as high net worth individuals and co-invest on the same deals.
Your interest rates are quite high. Is this because of the risk or is there just a lack of competition and supply?
That's a very interesting question and one that we often get. In peer-to-peer, higher return does not always mean higher risk. In our case, that's exactly the case. In fact, sometimes I myself look at some deals out there with a smaller interest rate and I would not lend on them. The key here is that we are lending in markets that are under-served. Northern Ireland is a good example and a place where we have done several deals. It's a strong market but there are not many lenders out there. So, our borrowers are willing to pay a premium to access finance. When you see it like this, Blend Network loans sit a sweet-spot on the risk-return curve.
What's the business model of Blend? How do you align interests with your investors? Is there co-investment?
We believe in having skin in the game rather than just being a broker. So far, I have personally lent on every single loan, first to show that we have skin in the game, and second because frankly they are very good deals! We also have recently closed our equity round (there will be a press release soon) and have got some very big names backing us, they are all lenders on the platform.
How much have you lent so far? How much are you hoping to lend in 2019?
We have lent just under £5m and we are on track to exceed our first-year's lending target. We are very happy with the progress we have made so far and are looking forward to keep bringing in good deals for our lenders. In 2018 we have proven the model. Thanks to our equity raise, 2019 will be all about scaling it.
Who can become an investor? Are there any residency requirements or other restrictions?
Anyone with a minimum of £1,000 who wants to earn a 12% return p.a. on property-secured loans as long as we can perform KYC and AML checks on them!
What returns can your investors expect?
Up to 15% p.a. So far, our average return is 12.06% p.a. and the lowest rate we have done has been 10% p.a.
Thanks for your time Yann, and good luck…
To visit Blend Network, click here
.