Who is hot in P2P right now?
As 2017 comes to a close, we are taking a look at which of the major P2P platforms are on track to have had the most growth in 2017. We also reviewed who is growing the fastest right now. We have used the excellent live data provided by Altfi, together with statistics reported by the platforms themselves. We looked at two metrics. Firstly, we used the Altfi 90 day lending volume data to compare daily lending volumes in the last 90 days with daily volumes from the first 7 months of 2017. This gives us an indication of who has been growing fastest over the last 3 months. We have also used year to date lending volumes to estimate what the annual growth rate is likely to be for 2017 vs 2016.
One thing that we noticed is that most of the fastest growing P2P platforms also offer some of the best offers for new investors that appear on our special offers page. Clearly, the investments these platforms are making to acquire customers through these bonus offers is working very well.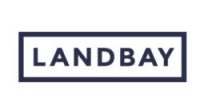 LANDBAY
90 day growth rate 445%
2017 growth rate 2400%
British buy-to-let mortgage specialist Landbay has been in operation since 2014. By 2016 the business appeared to have stagnated, with very few loans originated. However, following some successful recent equity raises on Seedrs, Landbay has really put its 'foot on the gas' and has been growing quickly throughout 2017. Landbay is currently the fastest growing platform in Europe. Landbay's good lending track record, together with a tax efficient IFISA product  and special offers* for new investors is clearly getting some attention from investors.
 * See our special offers page for details of Landbay's £50 bonus for new investors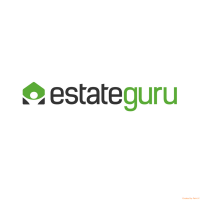 ESTATEGURU
90 day growth rate 126%
2017 growth rate 78%
Estateguru is one of the few specialist P2P sites focused on real estate secured loans in Europe. It is also one of the fastest growing. We are fans of Estateguru, and pleased to see them do well. We asked Bert Reila from Estateguru what was behind the growth. "EstateGuru has been growing fast recently because more and more international investors are recognizing the great returns that the platform offers and our international team has been expanding the loan portfolio at the same time. We have built a great base in the Baltics and are now looking to enter new European markets while also improving the technical capabilities of the service we offer. As always, communication is also key to increase the trust of our investors and we have taken steps to increase our transparency. It has been a great year so far for us and hopefully we can carry the momentum to 2018."
Estateguru is offering a 0.5% bonus to investors who open an account via ExploreP2P.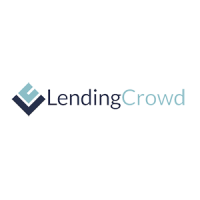 LENDING CROWD
90 day growth rate 112%
2017 growth rate 235%
We are not surprised by the strong growth of Lending Crowd over the last 90 days. They have been offering some of the largest and most attractive bonuses for new investors, (up to £200). We also suspect that Lending Crowd has benefited from moves by other platforms, such as Funding Circle, to remove the ability of investors to select which individual loans they invest in. Lending Crowd offers the same exposure to SMEs as offered by Funding Circle, but with more control, and the possibility to make higher returns.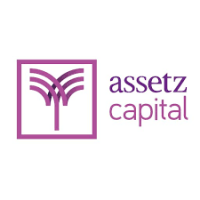 ASSETZ
90 day growth rate 72%
2017 growth rate 75%
British lender Assetz has shown strong growth throughout 2017. Assetz offers a very wide range of investment products (8 currently) and is developing a reputation as having one of the best track records in the secured lending space. Assetz is not a typical P2P platform. It has a significant 'offline' presence, with multiple offices and many employees focused on sourcing and underwriting new transactions. With the company announcing recently that it has been generating strong profits, we expect this level of growth to continue.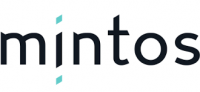 MINTOS
90 day growth rate 52%
2017 growth rate 205%
Mintos is one of the few multi-lender platforms operating in Continental Europe. The variety and quantity of loans available on the platform has seen it quickly become the market leader, with strong growth throughout 2017.
Aleksandra Cepulska from Mintos explains – "One of the main drivers for growth on Mintos has been word of mouth promotion by our investors. We see a lot of organic growth coming from investors who like Mintos and recommend it to their friends and family.  Given our business model, an important factor in ensuring growth is also working on the supply side of the market. We work hard on attracting new loan originators and also ensure that existing loan originators grow their portfolios with us by adding new products and new markets, so that investors have a wide range of loans to choose from and are able to achieve great diversification in a single place."
Mintos offers a 1% bonus to new investors who open an account via ExploreP2P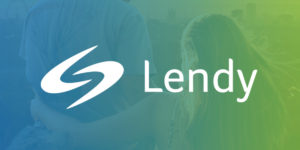 LENDY 
90 day growth rate -43%
2017 growth rate -36%
2017 is looking like it will go down as a tough year for Lendy. There have been recent articles in the British press criticising the performance of the loan portfolio and the quality of underwriting. Lendy have pointed out to us that the Telegraph newspaper has withdrawn and apologised for come of the claims made in their two articles on Lendy. However, it is clear that defaults have been increasing, and some investors have been reducing the size of their investments on the platform. Lendy will need to work hard to ensure that any losses for investors are minimised, and to improve communications and transparency.